Lower House to consider public petition against 'Russian SOPA'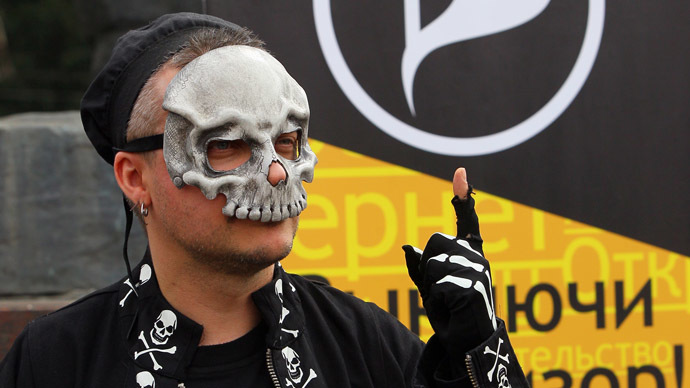 A top Lower House MP has promised to consider a public petition against the recently passed act which permits web-sites allegedly posting pirated content to be blocked without a court order.
The online petition against the law, which has been nicknamed Russian SOPA by Internet users (after the infamous Stop Online Piracy Act introduced in the United States), received over 100,000 signatures earlier this month. This automatically makes the document a legislative initiative on a federal level. The petition will now be reviewed by a corresponding committee of the State Duma and either rejected for valid reasons or turned into a bill and forwarded for further consideration.
"We will consider the petition", the head of the State Duma  Committee for Civil, Criminal, Arbitration and Procedure Legislation, Pavel Krasheninnikov, announced on Monday.
The 'anti-piracy' law allows state bodies to order Russian web-providers to block web-sites once copyright holders file a complaint alleging sites are distributing pirated content or have links to pirated content. The block is valid for 15 days, in which time the copyright holder must prepare and file a lawsuit. Otherwise the block is lifted automatically.
The law only concerns video content like movies and television programs. However, Krasheninnikov promised that in autumn the State Duma would expand the act so that it covers music and texts.
The parliamentarian also reported that since the anti-piracy act was introduced on August, 1 the Moscow City Court has received 19 complaints and fulfilled 11 of them. Eight meanwhile, were rejected.
Krasheninnikov further said the web-site of the court had been attacked with "a large number of complaints from outside Russia" with the goal of crashing its server. 
The current law orders all piracy claims be sent to the Moscow City court, a measure which has been criticized by Internet specialists and the broader public, who said that it creates an unnecessary caseload for judges and also discriminates against Russians who live outside of the capital.
The law has already caused a wave of protests, both online and off.  Russian media reported that about 1,700 web-sites, including the country's leading e-mail service mail.ru, participated in an online strike on the day when the law came into force. The unregistered Russian Pirate Party, which stands for free content distribution, also held several rallies in Moscow and other cities across the country calling upon the users to declare a 'black August' and stop buying legal video content for one month, including movie tickets.
You can share this story on social media: