Moscow demands explanations from NATO over WikiLeaks report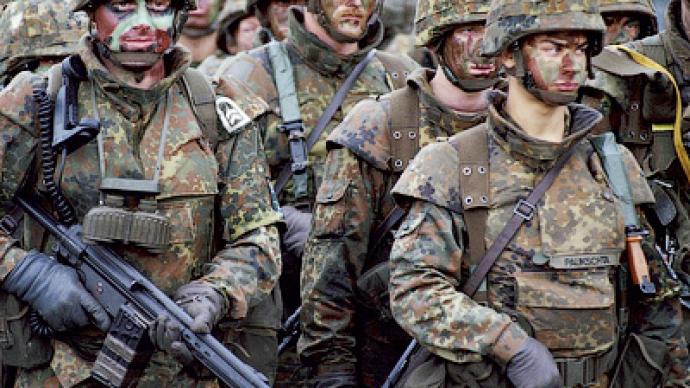 Russia has urged NATO to make "political comments" about recent reports on the alliance's alleged defense plans against Moscow.
According to secret documents handed to the British newspaper the Guardian by the whistleblower's website WikiLeaks, NATO is planning to defend the Baltic States and Poland from a possible "Russian threat."The news "casts a shadow on the results of the Lisbon summit," Rogozin said late on Wednesday. He took part in the first meeting of the Russia-NATO Council after the summit. "The ball is in NATO's court," Itar-Tass quoted the envoy as saying. He did not say if he received any information regarding the issue from NATO ambassadors.The WikiLeaks reports require "political reaction" from the alliance, Rogozin insisted. He made it clear that NATO cannot limit itself "to just curt comments on this matter."Reports that NATO may still consider Russia a potential threat "contradict the spirit and the letter" of the decision made at the Lisbon Summit of the Russia-NATO Council, Rogozin noted. He stressed that both sides called each other "strategic partners." The alliance's new concept declares that NATO does not threaten Russia. Earlier the envoy said that Russia pays "close attention" to WikiLeaks publications of secret US diplomatic correspondence. "Practice tells us that all this information looks a lot like it is true," he noted.On Thursday, Russian Foreign Minister Sergey Lavrov reiterated the demand speaking at a press conference after the CSTO session in Moscow. Russia expects NATO to answer its questions regarding files released by WikiLeaks indicatingthat the alliance has devised plans to defend Poland, Latvia, Lithuania, and Estonia from a possible threat from Russia, Lavrov said."On the one hand, NATO seeks agreement with us on joint partnership, and on the other, it makes a decision that it needs to defend. So when is NATO more sincere?" he questioned."We have asked these questions and are expecting answers to them. We think we are entitled to that," the minister said.
You can share this story on social media: