Firm guarantees on European AMD required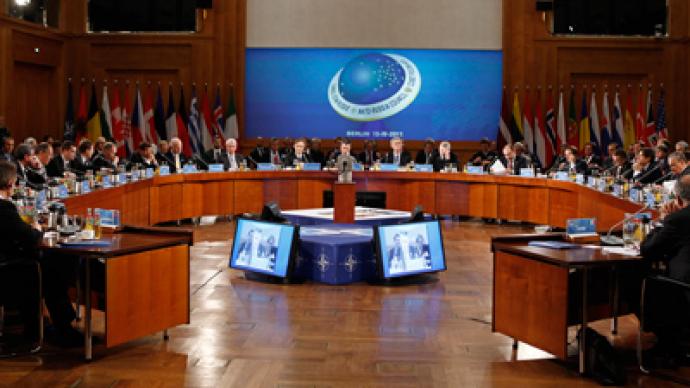 During the forthcoming ministerial meeting of the Russia-NATO Council, Moscow will insist on receiving firm and unequivocal guarantees that the European missile defense system in the making is not targeted at Russia.
"These guarantees should be based on objective criteria which allow assessment of the compliance of the AMD system being created to the declared aim, that is countering limited missile threats the sources of which are situated outside Europe," the Russian Foreign Ministry said in a statement ahead of the meeting due to take place on December 8 in Brussels.
Moscow "holds the door open for further negotiations," but stresses that its stance is a "response to objective reality," when Russia actually has to face the "established facts."
The ministers will also discuss conventional arms in Europe. In this issue, again, Moscow outlines the importance of mutual guarantees that defense planning is not targeted against each other. In the document, the Russian Foreign Ministry pointed out the need for strengthening dialogue on military doctrines and reforming of the overall defense sector.
Another major topic Russia plans to raise in Brussels is the situation in Libya.
"We expect a serious and frank dialogue on Libya. We are convinced that the use of the 'Libyan model' in other crisis situations is unacceptable," the statement reads.
Afghanistan is also going to be on agenda, namely NATO plans for cutting international military presence in the country by 2014.