Russia seeks more military presence in Kyrgyzstan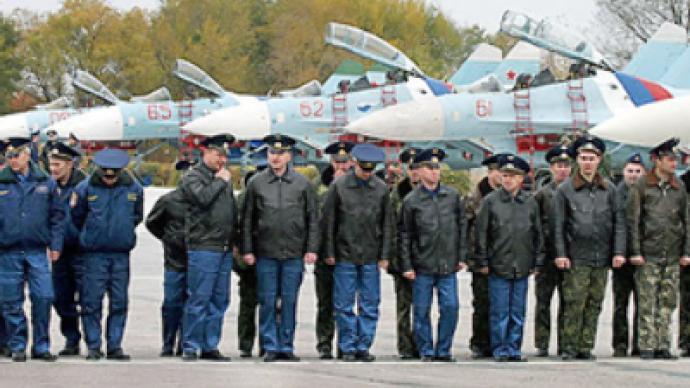 Russia is suggesting creating a military base in Kyrgyzstan to fight drug trafficking through it from neighboring Afghanistan. The drug flow is among the causes for destabilized situation in the country, Moscow believes.
"A massive Afghan drug stream flows through Kyrgyzstan. Osh, Kyrgyz Jalal-Abad – the Fergana Valley itself is the region that is drawn into the drug trafficking," the head of Russia's Federal Drug Enforcement body, Viktor Ivanov said Monday.
"My suggestion – create a Russian military base on Kyrgyz territory. In my opinion, this will allow to do effective work in battling drug delivery channels in the country," he said.
Russia already has Kant air military base in Kyrgyzstan, just 20 kilometers east of the country's capital Bishkek. The base hosts Russia's Air Force and serves the needs of the Collective Security Treaty Organization.
You can share this story on social media: