Moscow mayor accused of causing tension between president, premier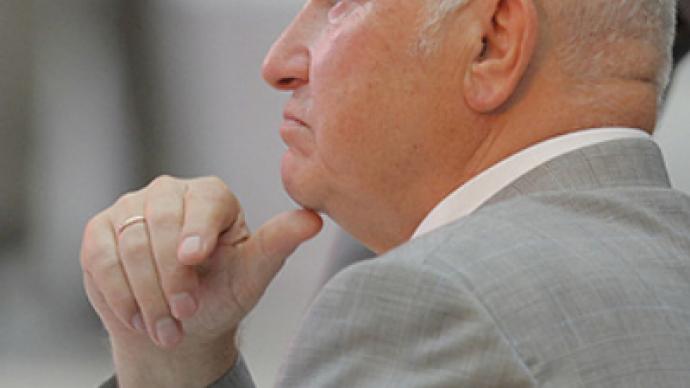 A Kremlin source has accused Moscow Mayor Yury Luzhkov of attempting to cause a conflict between the president and the prime minister.
Such attempts "of certain representatives of Moscow authorities will get a proper response," the source in the presidential administration told Interfax on Wednesday.
Driving a wedge between the two leaders has no prospects, the source stressed. "It is unacceptable and it does not conform to the real relations between the head of state and the prime minister," it added.
Attempts to cause a conflict could be found in a number of recent publications in the Russian media, the source explained. Luzhkov on Monday published an article in the government's Rossiyskaya Gazeta daily, which was devoted to the construction of a new highway between Moscow and St. Petersburg.
The mayor supported the initial plan, approved by Prime Minister Vladimir Putin, which envisages the construction through the Khimki Forest. In November last year, Putin signed a decree that made it possible to start the construction work.
Recently the premier said the highway should be built to solve transport problems. "There are always some problems between development and nature conservation," Itar-Tass quoted him as saying. The government always pays attention to environmental protection issues, he added.
Luzhkov described the construction as a test for the country's ability to fulfill modernization. Earlier reports had said the mayor was ready to support alternative projects.
President Dmitry Medvedev said on Wednesday that the decision on the route of the highway through the forest must be based on both economic and environmental considerations. He had ordered to carry out additional expertise. Expert agencies and public organizations should be involved in this work, the president noted.
Medvedev also highlighted the role of civil society in preserving forests. Itar-Tass quoted him as saying: "People worry not only about economic conditions, but also think about what might happen in the future, so they unite to resolve environmental problems."
Last weekend, the Kremlin did not congratulate the mayor on the City Day celebrated in Moscow. At the end of August, Vedomosti daily reported that the presidential council for financial market development had rejected Luzhkov's initiative to spend some 4 trillion rubles ($130 billion) over the next ten years on modernizing Moscow's transport system.
Sergey Borisov, RT
You can share this story on social media: