Russia to beef up military presence in Kyrgyzstan – Defense Minister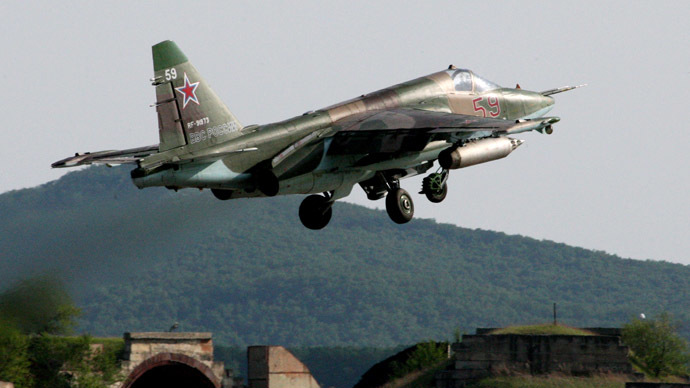 Russia's defense chief has voiced plans to reinforce the air force base at Kant in Kyrgyzstan, and to strengthen cooperation with local military to stand up to threats that may emerge as the US withdraws from Afghanistan.
Sergey Shoigu announced these plans as he was meeting with Kyrgyz Defense Minister Taalaybek Omuraliyev in Moscow on Tuesday.
"We are planning to gradually reinforce the combat potential of the Russian airbase in Kant. We attach a lot of importance to joint planning of combat use of the Kyrgyz military forces and Russian units stationed at the air base," the Russian defense chief said. "I assume that this effort would help to build a reliable defense potential, capable of withstanding the challenges and threats to our states," Shoigu added.
The Russian official also promised that the Kyrgyz military would get modern Russian weaponry.
"The necessary contracts have been signed and we already started the deliveries in last December, as stated in all agreements," Shoigu told reporters following the meeting.
He noted that Moscow would provide complete support to Kyrgyzstan's security.
"The question becomes especially important in the light of the events that take place in Afghanistan," Shoigu said, as cited by RIA Novosti. "In the atmosphere when the withdrawal of coalition forces from Afghanistan is planned for 2014, we must do everything to assure maximum security of our allies, our partners in the Collective Security Treaty Organization."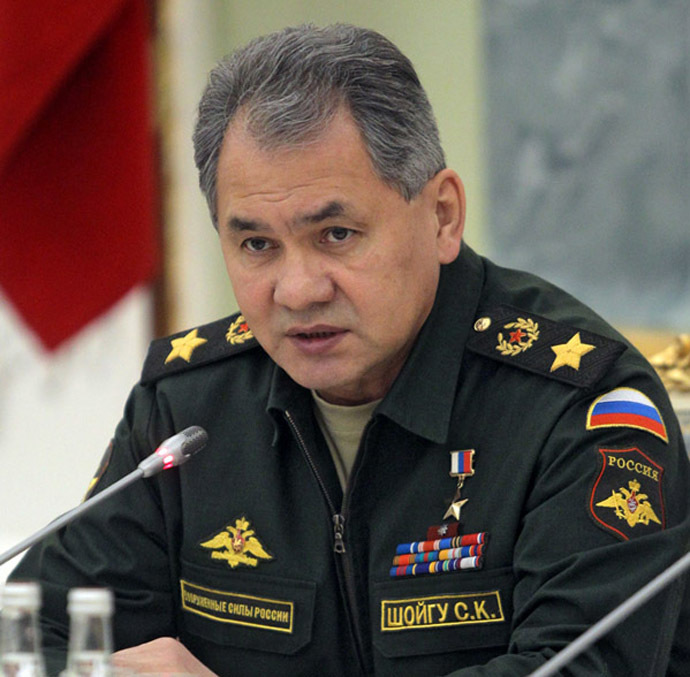 A day earlier the press service of Russia's Central Military District command reported on plans to deploy four additional Su-25 Frogfoot ground attack aircraft at the Kant airbase in 2014. All aircraft will be equipped with latest fire-control and navigation systems and the modern defense unit codenamed Pastel, the release reads.
The Russian air base in Kant currently hosts eight SU-25 attack aircraft and two Mi-8 helicopters. About 400 personnel are permanently deployed at the facility.
In September last year, Russia and Kyrgyzstan signed a contract that allows Russian military sites to remain in the Central Asian republic for 15 years. Apart from the Kant base, which operates as part of the CSTO forces, Russia has a communications post and a torpedo testing range in northern Kyrgyzstan and a seismic station in southern Kyrgyzstan. Russia is currently paying approximately $4.5 million annually to lease bases in Kyrgyzstan.
Given its strategic location in Central Asia, Kyrgyzstan has been a bone of contention in the past between Moscow and Washington.
The United States had their own air base in Kyrgyzstan which was used as a launching point for operations in Afghanistan. However, as the withdrawal date neared and talks over lease price came to a standstill the Manas base was closed in 2009.
In 2012, the US Ambassador to Russia directly accused Moscow of "bribing Kyrgyzstan" to ensure that the Central Asian republic would end its lease agreement with the US for the Manas base.
Russian authorities dismissed the accusations as "absurd."
You can share this story on social media: