Russia issues first warning under fresh 'foreign agents' bill - report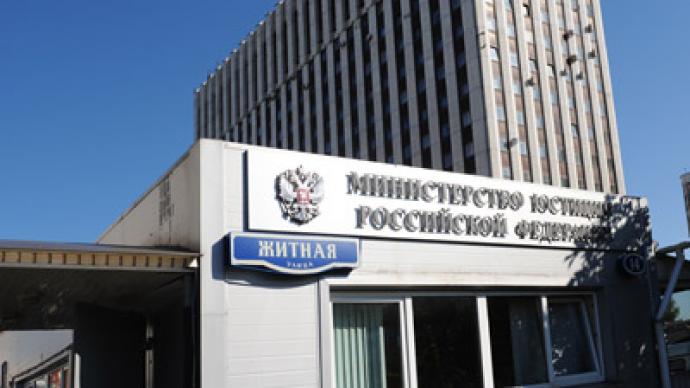 The Justice Ministry is demanding a full report on the funding of the south Russian branch of the "No to Alcoholism and Drug Addiction" NGO, a newspaper claims.
The authorities requested a report on the NGO's sponsors in 2011, which was before the new Russian bill on foreign agents came into force, according to business daily Kommersant. If the report is not forthcoming Justice Ministry officials threaten to close the organization. The Justice Ministry on its web-site has completely denied the report. The Ministry said that it did demand financial documents from the NGO, but it was done under the federal law "On Public Unions" issued in 2006 and not under the new "foreign agent" law.The charity foundation NAN (Russian abbreviation for No to Alcoholism and Drug Addiction) was founded in 1987 and currently the organization has over 60 affiliates and offices all over Russia. The NGO claims to be cooperating with the United Nations, UNISEF and UNESCO. The foundation lists its main goal as the promotion of spiritually-oriented methods of addiction treatment, but also states on its web site that it supports the development of civil society and public movements. The law on foreign agents came into force in late November this year. The law makes it obligatory for all NGOs that receive money from abroad to report it so that they could be labeled as "foreign agents". Non-compliance with the requirement carries large fines and potential closure.Russian rights activists have strongly opposed the bill saying it was aimed at choking opposition and criticism of the authorities. The ruling politicians replied that they only required disclosure of truthful information and that a similar law existed in foreign countries, such as the USA.One of Russia's oldest Human Rights NGOs – the Moscow Helsinki Group, that was one of the most tenacious opponents of the bill, announced this week that it managed to raise enough funds from Russian sponsors to continue its work through 2013 without receiving the foreign agent status.