Top Human Rights body urges Upper House to reject 'foreign agents' bill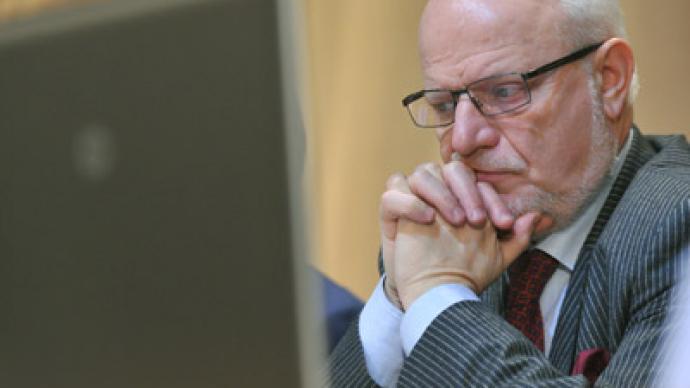 The Presidential Council for Human Rights has asked the Upper House to postpone considering the recent controversial bills on a web black list, libel, and on foreign agent status for politically-active non-profit organizations.
In a letter to Valentina Matvienko, the Federation Council Speaker, the HR Council chief Mikhail Fedotov said the new legislations may hamper political reforms in Russia and, therefore, turn back the processes of civil society development.He expressed his concern over the recent adoption of the three bills by the State Duma and said they must be suspended and put forward for public discussion. "These laws have very big problems, including their public perception, their place in the legal system, since they simply contradict the Constitution," Fedotov told a media conference, reported by Itar-Tass. The official pointed out the lower house passed the laws despite the Human Rights Council's objections. However, he added, they are not going to give up yet. After all, "there is also international public opinion and the European Court for Human Rights."The bills on NGOs, harsher penalty for libel, and "website blacklist" have yet to get the approval from the Upper House and the President. However, Fedotov believes, even the laws that have already come into force can still be amended. In particular, he referred to the legislative initiative that sparked fierce criticism among rights activists and the opposition – the so-called "anti-rally" law. The rights advocate said he discussed the law with President Vladimir Putin who said "if there are problems, nothing prevents us from fixing them.""And we will continue to do this, we will prepare for the President proposals for reforming these laws and their correction," the HRC head promised. "I prefer a slow movement in the right direction rather than a quick movement in the opposite one."