Russia surprised by Amnesty International's move on Khodorkovsky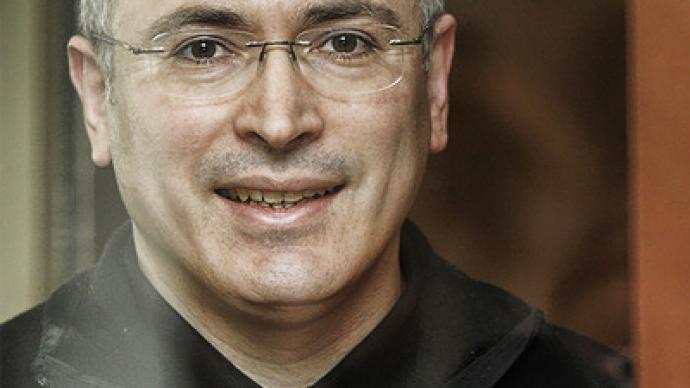 The Russian Foreign Ministry has criticized the decision taken by international human rights watchdog Amnesty International in recognizing Mikhail Khodorkovsky as a prisoner of conscience, while the Russian Public Chamber is simply perplexed.
The news that Amnesty International recognized Khodorkovsky and Platon Lebedev as prisoners of conscience broke on Tuesday evening after a Russian court passed a verdict on their case, reducing the second term by one year, but upholding the original ruling that the two men should remain in prison until 2016. On Wednesday morning, the head of Amnesty International's Russian branch, Sergei Nikitin, said that the organization had changed its mind after the Moscow City Court ignored massive procedural violations in the second case and refused to overturn the sentence.A representative from the Public Chamber of the Russian Federation, rights activist Aleksandr Brod has said that Amnesty International's decision was a surprise to him. "It's comes as an unexpected decision for me because Khodorkovsky's case is a business case. He is accused of economic and financial crimes," Brod said. He added that Amnesty International had previously considered the suggestion to grant Khodorkovsky prisoner of conscience status but every time decided against it. "They agreed to do it now, so they must have had serious grounds to base this decision on, some set of criteria which was used to qualify him as a prisoner of conscience. But so far, these grounds have not been voiced to us, so a lot of people have questions as to why this recognition was made," the Russian HR activist said.  At the same time, one Russian NGO welcomed Amnesty International's decision and said that it could be the start of a broader campaign in support of Khodorkovsky. The head of the Glasnost Defense Foundation, Aleksei Simonov, said he expected that Amnesty International activists all over the World will now start sending letters to Russian authorities and demand a re-trial. The head of the Moscow Helsinki group, Lyudmila Alekseyeva also welcomed the decision but acknowledged that it was taken only after some doubts.The Russian Foreign Ministry has also expressed its negative attitude to Amnesty International's decision on Khodorkovsky, but said that it would continue to cooperate with the famous international rights watchdog. The ministry's Human Rights envoy, Konstantin Dolgov, said that the decision was politicized and thus the attitude to it is strictly negative. "The assessment that Amnesty International gave this issue will remain on the organization's conscience," the official said. "Our position on such assessments is well-known. It is not positive. We cannot agree with such an assessment," he added.The envoy refused to comment on the situation with Khodorkovsky's trial in general. "We all know that the question here is about the ruling made by a court. It was made in public and it deals with so-called economic crimes. As international practice dictates, economic crimes are punished in accordance with a nation's system of courts," the diplomat said. He also noted that only a short time ago, the Russian Foreign Ministry had criticized Amnesty International after it released its annual report on the state of the world's human rights. "Unfortunately, Amnesty International cannot completely overcome actions which result in one-sided and politicized assessments," Dolgov said. 
You can share this story on social media: