Russia drafts new ethnic policy of 'multi-people nation' - report
Published time: 18 Oct, 2012 10:00
Edited time: 18 Oct, 2012 14:00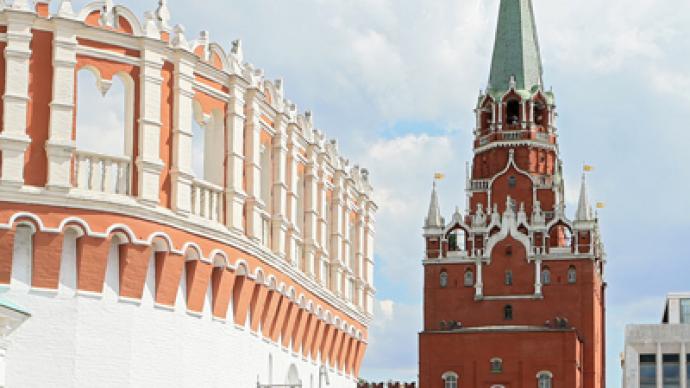 Russia's newly-founded ethnic policy body has submitted the draft for the country's multi-ethnic direction. Gone is the formula that stressed the importance of ethnic Russians, while the concept of "multi-people Russian nation" is introduced.
The document was prepared by the Presidential Council on Interethnic relations – a consultative body headed by President Putin himself, which is a clear sign that Russian authorities attach major importance to ethnic issues.
The new policy fully satisfies the Kremlin, but now it will be subject to public discussion, Russian business daily Kommersant reported.
One thing that makes the new policy different from the result of the previous attempt (which dates back to 1996) is that the authors chose to get rid of the formula of "state-forming role of the Russian people," replacing it with more politically correct statement: "Due to the unifying role of the Russian people…a unique socio-cultural civilizational entity has formed – the multi-people Russian nation."
Ethnic Russians form about 80 per cent of population in the Russian Federation, but the spread of ethnic groups is uneven and preferences to the majority ethnicity could lead to conflicts.
Previously, the authorities in the Soviet Union made an attempt to solve the national issues by creating the multi-ethnic group called the Soviet People. However, even the Soviet Union stressed the leading role of ethnic Russians.
Other points of the strategy are also strongly dedicated to political correctness and ethnic peace. State Officials are obliged to ensure that all citizens are equal before the law and court, that all conflicts are settled openly and without prejudice, and that all regions and areas receive a chance for development and progress.
The strategy also provides for responsibility of regional bodies of power for the "dynamics of the state of interethnic relations," as well as personal responsibility of officials of all levels for their actions or lack of actions that lead to interethnic strife and conflicts.
The draft strategy has already been sent to the regions for evaluation and, according to officials from the working group, the reviews it received were extremely favorable. The regional officials and communities acknowledged that the new document suggested reacting to potential problems, and this was a clear benefit, especially if compared to the primarily reactive strategy of 1996.
Additionally, the new strategy suggests solving the economic political and ideological problems as a joint complex which is also a plus in the 21st century, the experts noted.