Ethnic tensions in Russia to be put on map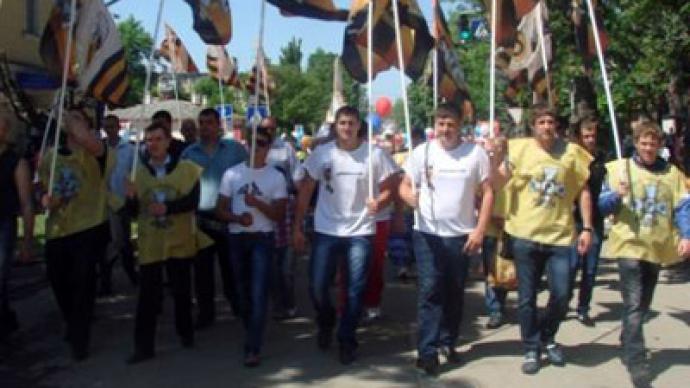 The Congress of Russian Communities plans to create Russia's "conflict map" of ethnic tension and establish volunteer brigades to patrol problem areas.
The initiative follows a clash between Russians and natives of the republic of Dagestan in the Kirov region in the county's north-east. "There are far more than two or three hot points in Russia," the head of the organization and United Russia MP Aleksey Zhuravlev told Izvestia daily. "We can't be blind to it otherwise there'll be an explosion."It is not that difficult to work out a mechanism for predicting ethnic conflicts, he believes. Regional heads are normally informed of the situation, so this data needs to be brought together into a single base, the deputy explains. On a local level, it is police patrols that are supposed to control the situation. "Our key task is to prevent conflicts," Zhuravlev went on to say. "This includes not only patrolling the streets but also interaction with the Diaspora." Police offices would be open so people could report conflicts and ask for help. They could start work in the near future, he added. The Congress of Russian Communities is an organization founded by Deputy Prime Minister Dmitry Rogozin and aims to protect ethnic Russians.