Moscow, Beijing reconnect as reset with US fizzles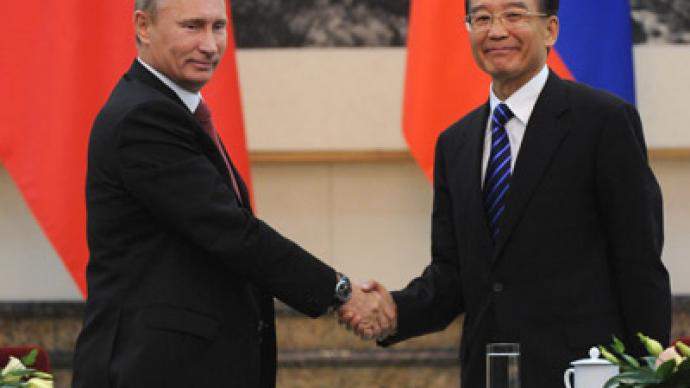 Russia and China, which share many of the same international concerns, are looking to fortify their strategic partnership.
­At a time when the neighboring countries are beginning to feel the heat of the US military, it seems only natural that Moscow and Beijing are beginning to plant the seeds of a long-term strategic relationship.
Xi Jinping, the secretary-general of the Chinese Communist Party, underlined his country's commitment to a Russian partnership when he noted that he and President Vladimir Putin "came to the unanimous conclusion" that a "comprehensive strategic partnership" between Moscow and Beijing remains the "top priority of their foreign policy."
The comments were made on Tuesday during a visit to Beijing by Russian Security Council Secretary Nikolay Patrushev, who is participating in the eighth round of Russian-Chinese consultations on strategic security.
Xi Jingping, 59, who was sworn as the highest-ranking Communist official in November, echoed the sentiments of the Russian president, who noted at his recent Q&A session with international media that Russo-Chinese relations "have become one of the most important factors in the (realm of) international affairs."
Given the geopolitical realities of the region, it should come as no surprise that Moscow and Beijing are looking to forge a strategic partnership.  
Whereas China, traditionally an isolationist country that shuns bilateral alliances, rarely reveals its political hand, Russia made a leap of faith when it attempted to forge a so-called reset in relations with Washington. Today, the reset is in shambles, while many in Moscow accuse Washington of allowing the partnership to deteriorate.
Indeed, much of the blame for the Russia-US fallout is due to Washington's plans to place a missile defense shield in Eastern Europe, just miles from the Russian border. NATO, originally declaring its intention to cooperate with Russia on the project, remains intransigent, while even refusing to provide Moscow with a legal guarantee that the system will never be aimed at Russian territory.
Moscow rightly warned its Western partners that without Russia's participation in the system the strategic balance would be upset and there would be another arms race. Still, US and NATO officials have been reluctant to bring Russia on board, and this refusal has played havoc with Moscow's and Washington's efforts to nurture a reset between the former Cold War enemies.
In fact, given the current stalemate, the reset itself seems to have been merely a ploy to win Russia's trust at the same time that a threatening military technology was being introduced courtesy of the Obama administration.
Meanwhile, China, which recently celebrated the launch of its first aircraft carrier (the US Navy already has six carriers assigned to the Pacific), is witnessing a growing US naval presence in the Pacific.
The US military brass announced in June that up to 60 per cent of the Navy's fleet will be deployed to the Pacific by 2020.
At the same time, Moscow and Beijing hold similar positions on a variety of other international issues, including the situation in Syria, where militants are attempting to force President Bashar Assad from power. Russian and Chinese diplomats have called for a general ceasefire followed by negotiations, whereas the United States has thrown its weight behind the opposition.
"Moscow and Beijing both hold similar positions on the global hotspots, including in Syria, North Korea, Afghanistan and Iran," Evgeny Bazhanov, president of the Diplomatic Academy of Russia's Foreign Ministry, told RT in an earlier interview. "They are also both deeply suspicious of the US missile defense system."
Finally, the China-Russia relationship is motivated by other factors aside from their increasing wariness of American geopolitical intentions.
For example, considering China's exploding economy, Beijing requires a reliable flow of oil and gas. Russia, meanwhile, welcomes the opportunity to diversify its ample supply of natural resources.  
Interstate consultations on strategic issues between Russia and China were launched in 2005.