Russian anti-gay crusader seeks ban on child beauty pageants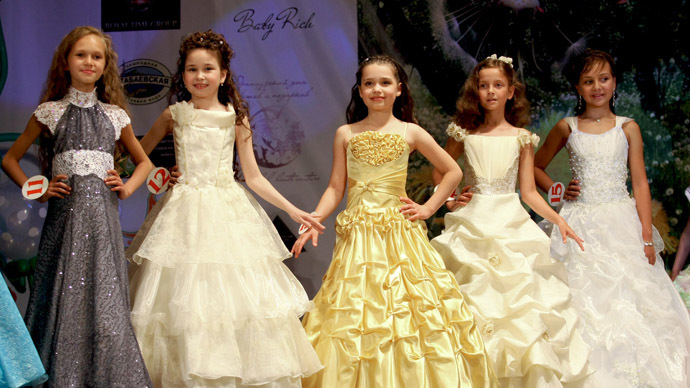 St Petersburg legislator Vitaly Milonov has announced his intention to press for the ban on child beauty pageants in the city with a possible later extension to all of Russia.
Milonov has gained popularity (or, in some people's view, notoriety) in Russia and abroad for sponsoring the original "gay propaganda ban" – the St. Petersburg city law that introduced administrative fines for promoting non-traditional sex relations and values to minors. The bill was later passed at a Federal level despite protests from Russian LGBT activists and international rights organizations.
Milonov is also known for suggesting prayer as a cure against homosexuality in press interviews and a plan to resettle homeless people from cities to special settlements in rural areas.
On Friday Milonov told the St. Petersburg news site Fontanka.ru that he was preparing a bill that would allow participation in beauty pageants only from the age of sixteen years. Breaking the rule would be the responsibility to event organizers and to participants' parents.
The deputy said that child beauty pageants had recently become popular in Russia and the format of these contests caused great concern for the health of participating children, both physical and mental. "They force children to wear immodest dress and swimsuits, to perform on the catwalk like grownup supermodels, they subject children to plastic surgery and impose on them non-childish behavior that resembles that of easily accessible women," Milonov noted.
"The participation is such contests not only harm the child's psyche, it also increases the danger of them becoming victims of paedophiles," he added. 
"It is inadmissible that children who have just turned six or seven or ten years of age get paraded before adults in underwear or do pole dancing to please some perverts," the RIA Novosti news agency quoted Milonov as saying.
Children's beauty pageants take place in St Petersburg regularly, several times a year. The latest two were the Miss Childhood Planet event in February 2011 and Little St Petersburg Beauty in May 2012.