Russia calls for broader discussion on European missile defense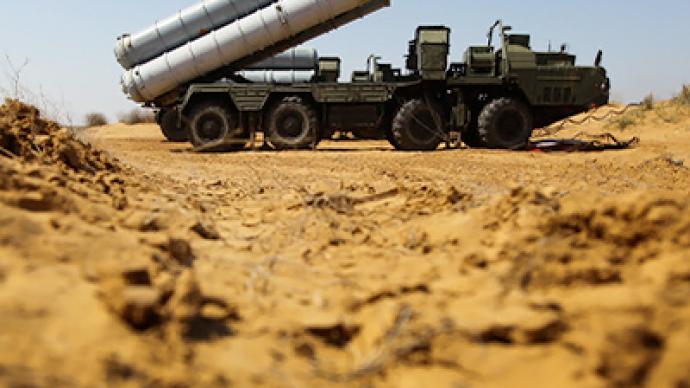 Russian envoy to NATO Dmitry Rogozin has called for broader cooperation in developing European missile defense after NATO officials said that separate systems were the only option.
In an opinion article published in the New York Times daily on Wednesday Rogozin wrote that missile defense was a real necessity in times when missile technology has become more affordable and certain nations could use it to make delivery vehicles for their weapons of mass destruction. But the Russian politician questioned the initial motives behind such decisions and said that sometimes non-European nations could use their missiles in response to an aggression similar to the one that happened in Iraq, even though Saddam Hussein had possessed no weapons of mass destruction.Rogozin also writes that Russia does recognize the fact that missile challenges are gradually becoming a risk and a reality. But he insists that European missile defenses should be based on equal participation and a common indivisible security for all the countries of the continent, including Russia.He also insists that main missile defense bases should be placed closer to the potential threat which is in the South and not in Northern Europe.Rogozin reminded of a position voiced by Russian President Dmitry Medvedev that Russia was ready to conduct a comprehensive joint analysis of a framework for cooperation in this area, based on equality, transparency, technology and responsibility. The envoy said that the ultimate goal is Russia's strategic partnership with NATO, but to reach it agreement must be made at the intermediate stage of European missile defense. "Our work would result in solid security and the restoration of European unity," Rogozin writes.The official once again reminded that the United States must provide a guarantee that missile defense is not aimed against Russia as if Russia sees the threat of shifting the strategic balance the consequences could be worse than the possible Iranian crisis the system is reportedly built against. On the other hand, a joint European missile defense system will lead to abandoning military planning against each other, which will dramatically enhance mutual trust between Russia and the West, Rogozin writes.Rogozin called upon European nations to show an active interest in this project and urged a broad and open discussion with the possible creation of an international expert group, the "European wise men." Rogozin's letter was published after NATO Secretary General Anders Fogh Rasmussen on Tuesday said in an interview with the Russian news agency Interfax that Russia's offer of a joint missile defense system was unacceptable. The statement was made ahead of the Russia-NATO summit in Brussels and as the summit opened on Wednesday Russian Defense Minister Anatoly Serdyukov announced that his country would have to boost its nuclear missile arsenals in response to the development of the missile defense facilities.On Thursday an official spokesman of the Russian Foreign Ministry Aleksandr Lukashevich said that the situation with the missile defense was complicated but not a dead end. Lukashevich also said that the best option would be developing a system that would defend the interests of not only Russia and NATO, but also other countries in the European region.Russian President Dmitry Medvedev earlier warned that NATO's persistence in developing missile defense could lead to a new arms race.
Read expert analysis on the issue here
You can share this story on social media: