NATO Chief says Russia must have own separate missile defense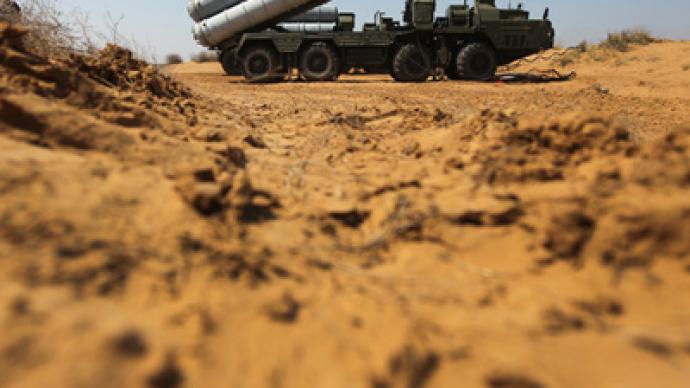 Russia and NATO must have separate missile defense systems that would work towards a common goal, NATO General Secretary Anders Fogh Rasmussen has said.
The official, who is currently on a working visit to Bulgaria, told the local media in an interview that the two missile defense systems must exist separately while not excluding mutual cooperation in their utilization.  The official also said that the new systems must protect the populations of Europe and Russia from direct missile strikes as such threats already exist. The official called for a true strategic partnership with Russia that would "improve the security environment all over the Euro-Atlantic area."Fogh Rasmussen stressed that the new missile defense system will not pose any threat to Russia, which had already been invited to hold talks on the subject. He expressed hopes that cooperation between Russia and NATO would clarify this point for the citizens of all involved states.  The president of NATO's  Parliamentary Assembly, Karl A. Lamers, also said that the bloc's cooperation with Russia was the only option NATO authorities saw as valid. The question of European missile defense is the major problem now hindering the much-advertised reset in the relations between Russia, the United States and NATO.  Russia insists that deployment of a new missile defense system will lead to a new arms race and threatens to scrap the new START treaty if the missile defense plans are not adjusted to include Russia in it. The United States and NATO, though constantly repeating the thesis that the new missile defense only targets rogue states such as Iran and North Korea, have so far refused all Russian offers of participation in the project.Such attitude drew strong criticism from Russian President Dmitry Medvedev as he spoke to reporters in Deauville last Friday. "I am not satisfied with the American side's reaction to my proposals and with NATO's reaction in general," Medvedev said. "Why? Because we are wasting time. Even though I spoke about the year 2020 yesterday as a deadline…which is the year when the construction of a four-stage system of the so-called adaptive approach finishes." "After 2020, if we do not achieve a settlement, a real arms race will begin," the Russian president warned.
You can share this story on social media: