Russia, China say bypassing UN rules is 'impermissible'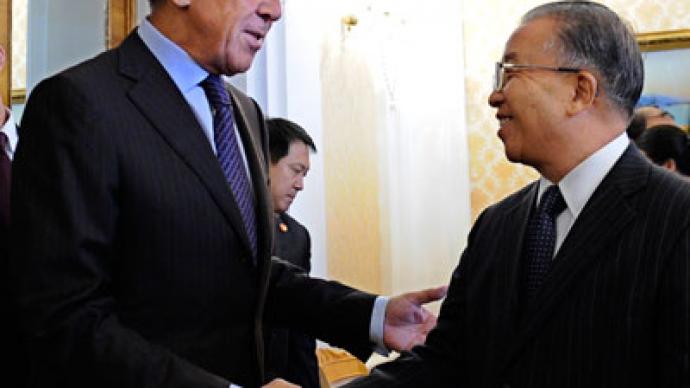 Russia and China have jointly called for other nations to strictly observe the UN charter and the international law after the US said it would bypass the UN in its actions on Syria.
"Russia and China have very reliable criteria with which we measure all our steps. This is the necessity to strictly observe the norms of international law and the principles contained in the UN Charter, and not to allow their violation," Russian Foreign Minister Sergey Lavrov said as he was meeting with Chinese State Councilor Dai Bingguo in Moscow. "This is the only right way in modern conditions," the Russian official added. The joint comment came soon after the US State Department spokesperson Victoria Nuland announced that her country was still set to act in circumvention of the UN Security Council's decisions on Syria. The official stated that Washington doubted that the Security Council would manage to reach a consensus on a Syrian settlement. US President Barack Obama added to the tensions by announcing that the United States could use military force against Syria if it sees a threat of use of chemical weapons by Bashar al-Assad. Lavrov told the press that effective approaches can only be collective. He said that the resolution signed by the UN, EU and Arab League on June 30 was a fine example of such approach. The resolution stipulates that all sides in the Syrian conflict must cooperate with UN observers, allow humanitarian aid to be delivered, release detainees, grant journalists access and protect the right to peaceful demonstrations.
You can share this story on social media: