Russia attacks US missile defense plans, says no concessions possible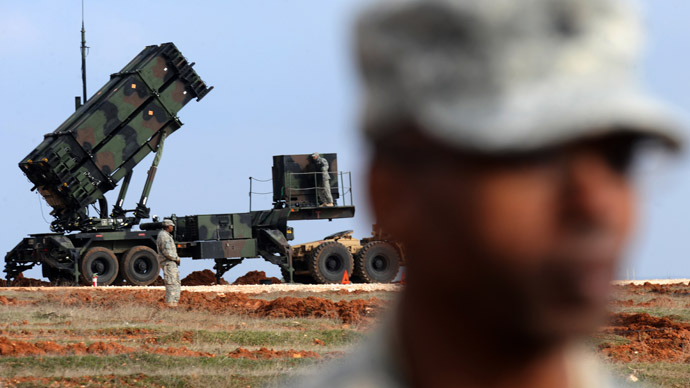 The latest American steps to wrap up the missile defense project in Poland and to deploy additional interceptors in Alaska will not change Russia's position on the European AMD system, leading Russian officials have said.
"This is not a concession to Russia and we do not perceive it as such," Deputy Foreign Minister Sergey Ryabkov said commenting on the news that the United States had canceled the fourth stage of the deployment of the anti-missile system in Eastern Europe.
Last Friday US Defense Secretary Chuck Hagel announced plans to deploy additional interceptors in Alaska in reply to the growing threats from North Korea. The move will come at the expense of wrapping up the missile defense program in Poland and Romania.
"I see no connection between Russia's objections to the deployment of the US missile defense system in Europe and the announcement made by the US defense secretary," Ryabkov said in an interview. "All aspects of strategic uncertainty, connected with the creation of the US and NATO missile defenses remain. Therefore, our objections also remain in force," the Russian diplomat noted.
The Russian Deputy FM said the missile defense elements the US plans to deploy in Europe, both sea- and land-based, are very mobile and their location can be changed in days. As for the plans to put additional heavy interceptors in Alaska and California , the Russian official said this move would significantly add to the US capabilities in missile defense.
"We feel no euphoria over what the US Defense Secretary announced and we see no grounds to change our stance. We will continue the dialogue and lead it towards the legally binding guarantees that all elements of the US missile defense are not targeted against Russia," the deputy minister concluded.
Moving the interceptors to Alaska seriously undermines the US argument that the missile defense was being created to protect Europe from North Korea and Iran, claims the head of the State Duma international relations committee Aleksey Pushkov, The parliamentarian noted that Russia's approach to the problem and the situation in general would change only when Russia joins the missile defense program as an equal partner.
Chairman of the Council for Foreign and Defense Policy think tank, Fyodor Lukyanov, also said that the changes in the US missile defence plans will not cause any major shifts in Russia's position on the issue.
He said that the persistence of the US authorities will only cause Russia to beef up its nuclear arsenals. "As the idea remains and there is no chance for it to be canceled, Russia would hold that it is necessary to possess a nuclear arsenal that is capable of  penetrating through any US defenses. The bet is made on the modernization of arsenals with the necessary financing of this process. And it is most likely that Russia will not back off from this bet," Lukyanov stated.
You can share this story on social media: