Foreign Ministry warns Belarus over detained Russians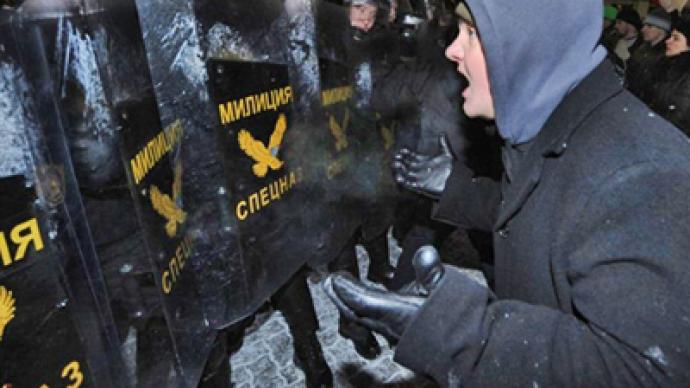 Moscow insists on the immediate release of Russian citizens detained in Belarus and stresses the delay may impact bilateral relations.
Russia wants all its citizens who were detained on December 19 during a protest rally in Minsk to be released immediately, the Foreign Ministry has said. The delay in resolving the issue "has a negative impact on the general atmosphere of bilateral Russian-Belarusian relations,"  the ministry said in a statement. Deputy Foreign Minister Grigory Karasin on Monday discussed the situation with the Belarusian ambassador in Moscow, Vasily Dolgolev.The Minsk City Court has turned down a plea for the early release of nine of the 11 Russian detainees. They all were arrested for alleged participation in unauthorized opposition riots in the Belarusian capital after the presidential election on December 19. The lower courts sentenced the Russian citizens to terms of between 10 and 15 days of administrative arrest, and the city court upheld the decision. Two more appeals regarding the Russian citizens may be heard on December 30.The Russian Foreign Ministry is insisting the detainees should be released immediately. Moscow "is not satisfied" with the Minsk City Court's decision, Vladimir Gusev, an advisor at the Russian Embassy in Belarus, told NTV television. New steps to release Russian citizens will be made, he added. In particular, the embassy is preparing to ask the Belarusian Supreme Court to review the lower courts' rulings.Police in Minsk detained more than 600 participants of a rally and riots in the Belarusian capital as they protested against what they called the "rigging" of the presidential election results.