Russian adoptions to French gay couples 'unconstitutional' - ombudsman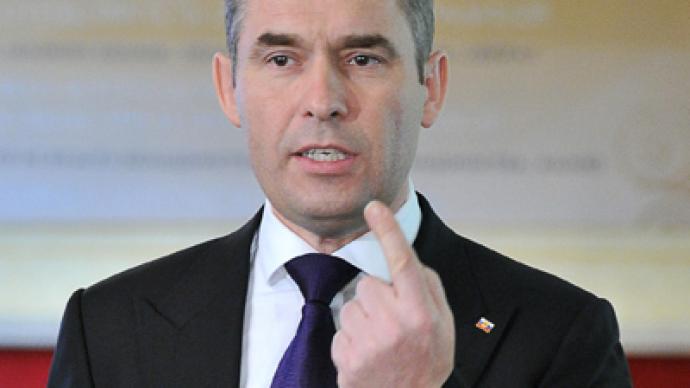 The children's rights ombudsman has completely ruled out the possibility of adoption of Russian orphans by French gay couples if France introduces gay marriages.
"The official position on gay marriages is stated in Russian official documents, the Family Code and the constitution. They put it straight that the marriage is a union of a man and a woman. We do not have anything else. Period," Pavel Astakhov said in an interview with the Rossiiskaya Gazeta daily.The Russian ombudsman added that the UN Convention on children's rights also reads that any child has the right to a mother and father and this model should not be changed. Astakhov said that as far as he understands, the French themselves are opposing the officials' drive towards the legalization of gay marriages. He quoted his French friends who reportedly were upset by the fact that the French Education Ministry was introducing descriptions of homosexual families in textbooks. These people told Astakhov that their country needed the same laws that were recently approved in Russia, such as the ban on gay propaganda to minors.France currently ranks fourth by the number of orphans adopted from Russia (after the USA, Italy and Spain). The Russian-French adoptions agreement signed in November 2011 is based on the 1989 UN's Children's Rights Convention and the Hague Convention on International Adoptions of 1993. The French lower house recently approved a key article of the marital law changing the definition of marriage from the union of a man and a woman to the union of two people of any sex. The move is being promoted by the Socialist Party in line with President Francois Hollande's electoral agenda. The Rightist opposition and the Catholic Church are strongly opposing the move. Both sides held rallies in Paris in January gathering hundreds of thousands of people. Russia recently approved a ban on US adoptions citing the unwillingness of the US side to cooperate in investigation of cases of child abuse as well as soft sentences passed by US courts to people convicted of cruel treatment of adopted Russian orphans. The ban caused great controversy in Russian society, but also prompted the development of the nationwide program offering greater support to orphanages and adoptive parents.Another Russian legislative initiative of the recent weeks is the bill introducing administrative fines for propaganda of pedophilia and homosexuality to minors. The move caused an outcry from the gay community and some human rights activists who labeled it discriminatory. Nevertheless, recent polls show the majority of Russians support the bill.
You can share this story on social media: