Russia's getting back to death penalty is "purely theoretical" – Ombudsman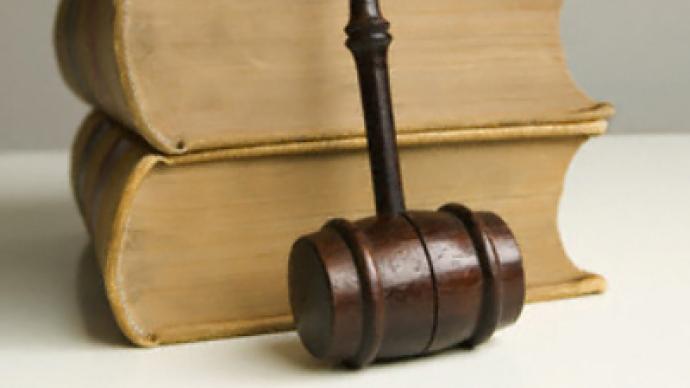 Russia's Constitutional Court has accepted the request of the country's Supreme Court to consider the issue of capital punishment on November 9.
"The question whether capital punishment will be introduced in Russia on January 1, 2010 will be discussed November 9, 2009 at a public plenary session of the Constitutional Court of the Russian Federation, due to its urgency and extreme importance," the court's press service said in an official statement.
In February 1999, the Constitutional Court introduced a moratorium on the use of the death penalty, ruling that no court could sentence criminals to death until all courts had switched to jury trials. However, jury trials have now been established throughout Russia and Chechnya will become the final Russian republic to institute jury trials on January 1, 2010.
Does that mean Russia will get back to implementing the death penalty from the beginning of the next year?
To clarify this thorny issue, RT turned to Russian Human Rights Ombudsman Vladimir Lukin.
"Considering the issue from the legal perspective," Lukin suggested. "I'd like to emphasize that the constitution has a reference on the temporary nature of the death penalty, so the normal state of the constitution implies an absence of the death penalty."
"Secondly, we've signed the 6th protocol to the European Convention on Human Rights, which abandons the death penalty completely," he continued. "At the same time, according to the Vienna Convention of 1969 on the Law of Treaties, to which Russia is a signatory, a state is obliged not to do anything that contradicts a treaty even prior to its entry into force."
Russia's international obligations have the force of a Russian law, Lukin said, and in case of a contradiction between the domestic and international laws, priority is given to the international ones.
"That means until the protocol is considered by the State Duma, the death penalty cannot be implemented," he concluded. "So the only way for the death penalty to be put into force is if the 6th protocol is considered and declined by the State Duma."
However, Lukin, who worked as a Head of the State Duma International Committee for many years, thinks this possibility is purely theoretical.
"You have to understand that 'declined' implies considering and declining by both chambers of the Russian Federal Assembly – first by the State Duma, then by the Federation Council," he said. "But firstly, it's very unlikely that it will be considered in Russia's parliament anytime soon. And secondly, I'm not aware of any precedents in recent years when an international agreement, submitted by the president, would be declined by the parliament. I simply don't know of any such cases."
As for his personal attitude, Lukin says he always was and always will be strongly against the death penalty, both for personal and practical reasons.
"First of all, it's a crime equal to killing a person," he said. "It's exceeding man's commission, since life is God's gift and only God can take it away. Practically speaking, there's no direct link between crime and death penalty. We know the US implemented the death penalty, but crime there is very high, whereas in many countries in Europe where the death penalty is abolished, crime is low. As for the criminal situation, it is mostly affected by the irreversibility of punishment – e.g. effectiveness of police and judicial authorities."
Read also - Russia To Reinstate Death Penalty Already in 2010