Russia will never involve itself in 'another Afghanistan' - Lavrov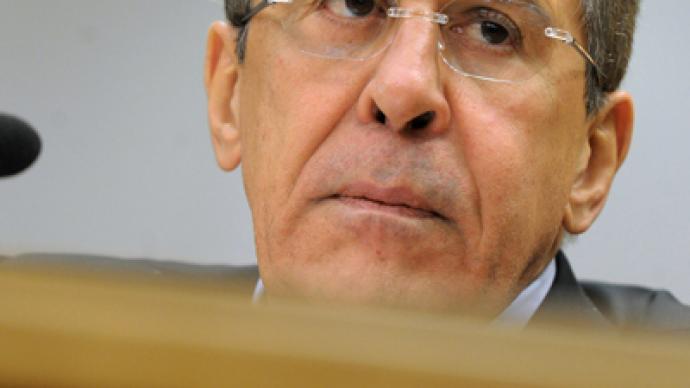 The head of the Foreign Ministry said Russia has no intention of deploying its military to the Middle East or North Africa, where social and political crisis is rampant, opting instead to work diplomatically with legitimate governments.
"This is my answer to those who wonder why we are not fighting for our positions," Foreign Minister Sergey Lavrov said on the "Sunday Night with Solovyov" program. "We will not be fighting for our positions…and creating 'another Afghanistan' for ourselves. Never, under no circumstances!"Lavrov was referring to the Soviet experience in Afghanistan (1979-1989), which is being played out in similar fashion today by the United States and Coalition forces in a bid to rid Afghanistan of its Taliban and terrorist yoke.While emphasizing the importance of sovereign states being able to resolve their internal problems without outside interference – specifically military interference – the minister emphasized that Russia would work with various opposition groups to consider the discontent against "the lengthy tenure of one family, or the absence of civil liberties – a common occurrence in many countries of the region, including monarchies."The diplomatic effort would provide the stimulus for evolutionary change, he added.In the latest example that demonstrates Russia's preference for diplomacy over military intervention, Lavrov met with Akhmed al-Khatib, the leader of Syria's National Opposition Coalition, on the sidelines of the Munich Security Conference a few days ago."We also contacted other opposition forces, including the Syrian National Council which has the reputation of being President Assad and his regime's irreconcilable opponent," Lavrov noted. "Not a single opposition figure said that the future of the country – or the region in general – can be imagined without Russia's active involvement."The Russian minister then gave concrete examples to prove the effectiveness of Moscow's thesis that it is more advantageous for individual countries and leaders to "maintain multi-vector ties…instead of having just one stand point which always lacks stability.""The Libyan authorities are sending us direct signals suggesting that they want to restart work on projects launched in Gaddafi's time," Lavrov revealed. "The same can be said about Egypt."Lavrov then cited Iraq as another example of a country that experienced a military occupation by foreign troops, yet is today turning to Russia for assistance."Back in 2003, we were strongly opposed to what the Americans were doing as the coalition leader," he said. "Now we are receiving the Iraqi Prime Minister, and the Iraqi President is dealing with us."Baghdad is looking to promote economic cooperation and they are "creating an environment for our oil, energy and other companies' operations."Lavrov then emphasized the Iraq government's interest in buying Russian military products. "I am talking about Iraq," he declared. "The country led by a government that was brought to power by American bayonets!"
You can share this story on social media: