Russia outlaws abortion ads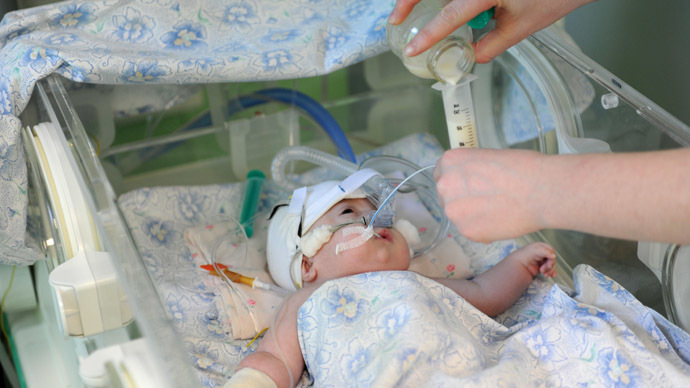 The newly signed amendments to the law on healthcare introduce a ban on the abortion advertising, and make the illegal practicing of folk medicine a misdemeanor.
The law was signed by President Vladimir Putin and published on the official website on Monday.
Russia's Federal Law on Advertising now includes the ban on advertising abortions and several restrictions concerning the advertising of traditional medical practices. In addition, the changes outlaw advertising campaigns which include free drug samples if these samples contain narcotic or psychotropic substances.
In addition the act raises the age of voluntary consent for illegal drug tests from 16 to 18 years.
Illegally practicing folk medicine becomes what is called an administrative offense punishable with fines of up to 4,000 rubles, or about $130.
Abortions are legal in Russia and have been since Soviet times, but currently centrist-conservative lawmakers want to limit or completely ban such practices saying it is partly responsible for the country's dwindling population.
In early October an official representative of the Russian Orthodox Church blasted abortions and surrogacy as "mutiny against God" and less than a month later the head of the Lower House committee for family and children, Yelena Mizulina, said in a speech that the community must urgently stop tolerating abortions and surrogacy as they threaten to wipe out the population in Russia, and the world as a whole.
The move gained little support from other politicians and shortly afterwards Mizulina played down her statements saying that she wanted to draw attention to the problem and start a discussion, not introduce any legislative limitations.
In September this year Deputy Health Minister Tatyana Yakovleva announced the number of abortions in Russia had fallen by a quarter over the past five years, but remains very high at about one million per year.

You can share this story on social media: