Russia's nuclear agency denies involvement in Litvinenko case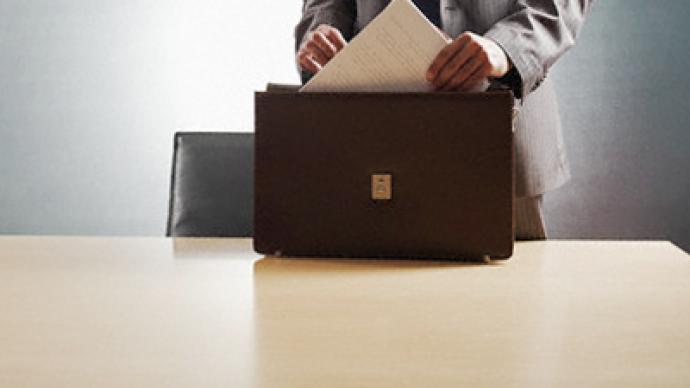 Russia's Nuclear Energy State Corporation (Rosatom) has said new British allegations regarding Aleksandr Litvinenko's poisoning "arouse great doubts."
The Sunday Times newspaper published copies of some documents, alleging that Russian special services obtained 3.4 kilos of radioactive polonium-210 several weeks before Aleksandr Litvinenko's death in London in 2006. The former officer of the Federal Security Service (FSB) was reportedly poisoned by polonium-210.
The British paper reported on Sunday that FSB had received the radioactive element from the Balakovo Nuclear Power Plant.
The published copies "arouse great doubts," Rosatom spokesman Sergey Novikov told Interfax. He stressed that Russia has not been producing polonium "in such quantities" for a long time.
In 2006, the production volume was 0.8 grams a month, he said. Polonium-210 was made "under a single contract with a US company." The process requires a pressure-tube reactor, but the reactors at Balakovo Nuclear Power Plant "are absolutely different in design," Novikov added.
Rosatom explained, back in 2006, that those 0.8 grams of polonium were produced "at the Avangard plant in Sarov." The spokesman added that there are no other polonium producers in Russia.
Novikov suggested that the authors of the documents submitted to the British paper "had better study their theory."
The Litvinenko case remains one of the main obstacles to improving Russian-British relations. The British investigators accused former special services officer Andrey Lugovoy of Litvinenko's poisoning.
London is seeking the extradition of Lugovoy, now a State Duma deputy from the Liberal Democratic Party. He denies all charges.
The authorities in Moscow insist the constitution does not allow them to extradite Russian citizens. Moscow, in turn, wants London to hand over several people wanted on charges of terrorism and economic crimes.
Russia's Foreign Minister Sergey Lavrov recently said that Moscow was ready to co-operate with London over the controversial case "on the basis of our laws."
The Russian Prosecutor General's office described London's demands for the extradition of Lugovoy as "unfounded and politically motivated." The British evidence against the main suspect is "vague" and it does not give grounds "even to file a criminal case," Deputy Prosecutor General Aleksandr Zvyagintsev said. 
In recent weeks, Moscow and London have shown willingness to improve ties. British Foreign Secretary William Hague visited Moscow in October.
President Dmitry Medvedev and Prime Minister David Cameron held face-to-face talks at the G20 meeting in Seoul, South Korea, on November 11. Cameron accepted an invitation to visit Russia next year.
Sergey Borisov, RT