Romania was not behind post-election riots – Moldovan prosecutors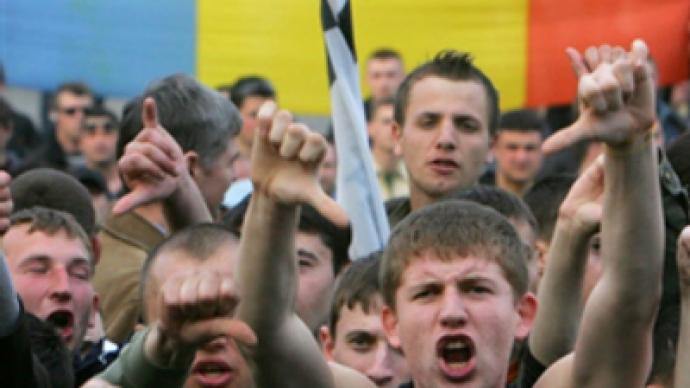 The Chief Moldovan prosecutor says there is no evidence that Romanian officials had been involved in the mass riots which followed the last parliamentary election.
According to Valery Gurbulya, the probe revealed "only certain forms of involvement" of Romanians in the April events, like the attacks on governmental sites traced back to Romania's territory, reports Regnum news agency.
Earlier, several senior Moldovan officials including president Vladimir Voronin accused Romania of backing the rioters. As a result of the events, Chisinau even expelled the Romanian ambassador from the country.
Speaking to journalists on Wednesday, the prosecutor confirmed that his office treats the riots, which followed parliamentary election won by the ruling communist party, as an attempt to usurp power. Back then, the opposition claimed that the poll was rigged and called their supporters to take to the streets. On April 7, the mass protests grew violent, with crowds storming and wrecking governmental buildings in the capital.
Gurbulya said the investigators know the organizers of the riots, but refrained from revealing any names. He added that 184 people involved have been charged.
Moldova has historical ties with Romania, and at the moment there is a strong movement calling for making Moldova part of Romania. Rioters in April were seen waving Romanian flags and put one over the parliament building after capturing it.
Politicians in Moldova on different occasions alleged various agents to have staged the unrest, including Romania, Russia, American special services, international crime rings and Moldovan communists themselves. The latter accusation by the opposition claims that President Voronin needed an excuse to tighten his grip on the country.
As a result of the political turmoil, Moldova will hold a snap parliamentary election later this month. After the new parliament twice failed to elect a new president, it was disbanded in accordance with the Moldovan constitution.
You can share this story on social media: