Head of Russian arms industry pledges economic support for Ukraine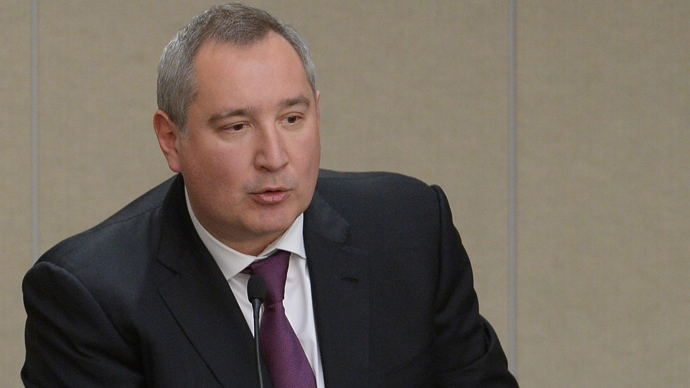 Dmitry Rogozin hopes that economic cooperation between Russia and Ukraine will create more workplaces and eventually extinguish the social tensions ravaging the country.
Russia's deputy PM in charge of the defense industry wrote in his Tweeter on Friday that he planned to call an urgent meeting dedicated to cooperation with Ukraine. He mentioned such branches of industry as aircraft building, engine building, ship building and also the rocket and space industries.
"While pro-Western people were weaving intrigue and getting into scandals, Russia was helping Ukraine to restore economic ties with our enterprises. This means the creation of thousands new workplaces," Rogozin wrote.
"Maybe when it happens there will be less unemployed and resentful people taking foreign payments for launching pogroms in their own cities. I hope this will be so," the Russian official added.
The statement follows Rogozin's warnings, dated November last year, when the official said that Russia would remove all 'sensitive' production facilities from Ukraine if the association agreement with the EU is signed. He also noted that he did not believe Ukraine can count on eventual EU entry anyway.
The cooperation of Russian and Ukrainian weapons manufacturers dates back to the centralized and planned economy of the Soviet Union. Due to the nature of the business, the exact contract details are usually classified and it is difficult to estimate the volume of the deals. However, in January this year Ukraine's government plenipotentiary for relations with Russia, Valery Muntiyan, said that about 400 Russian defense enterprises used materials and componentsproduced in Ukraine, and 70 percent of all companies supplying the Ukrainian defense industry are located in Russia.
"It is important for Ukraine, both today and in the long term, to at least maintain, and, in separate branches, to develop the military technical cooperation and industrial ties with the Russian Federation further. In the past years the volume of sales of Ukrainian military and dual-use products to the Russian Federation has been larger than to other countries of the world," the plenipotentiary noted.
President Vladimir Putin also mentioned the military industrial cooperation between the two countries when he met his Ukrainian counterpart, Viktor Yanukovich, in December last year.
You can share this story on social media: