ROAR: Russia to face "agony of single-industry towns"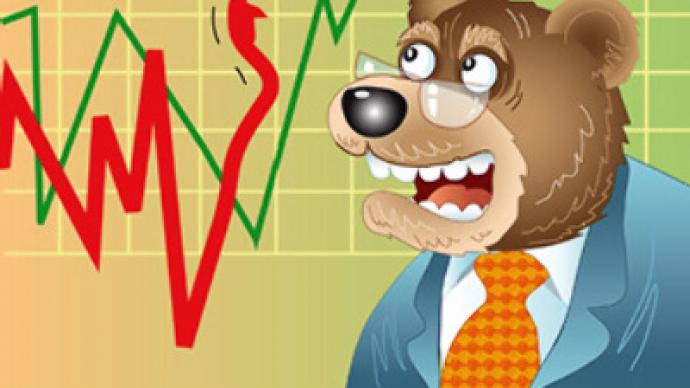 Social and economic factors will prevent those living in "monotowns" from moving to other places, analysts warn.
Russians has enriched the English language with a new word, "monogorod", much like in the past with "sputnik" or "perestroika", the media say.
Monogorod means a "monotown", i.e. a place with a single industry or a plant that dominates the local economy. In an interview with the British Financial Times, the Russian Minister of Economic Development and Trade Elvira Nabiullina said that her ministry is developing a special program for restructuring such towns.
Hundreds of towns have formed around large enterprises in the past, Nabiullina said, adding that people there "physically do not have any alternative employment." The efficient programs for restructuring such enterprises and creating alternative employment are needed, as well as programs of territorial development, she said.
People in the town of Pikalevo near St. Petersburg began to stage protest rallies in April against wage arrears at a local cement-producing plant, as well as two other factories, and demanding that their operations be restarted. They said Russia had no future if their children were hungry.
In June, the town of 20,000 was cut off from hot water as local factories had debts with suppliers. It was the last straw, and people blocked a major highway. Workers threatened to continue protest rallies.
The situation was resolved only thanks to Prime Minister Vladimir Putin who traveled there and ordered billionaire Oleg Deripaska to restart operations. Yet the future of factories in Pikalevo, as well as those who work there, is still unclear.
The fate of monotowns has become a social and political problem that needs special government attention, analysts say. For a long time, these towns have not been paid any notice, Vedomosti daily said. "Now it seems that the government has turned to the most pressing problems of the country," the daily said. First of all, "this concerns monotowns," the paper said.
At the same time, the authorities still do not know "how to speak about these problems, so as not to provoke social explosions," the paper said. In any event, the possible decisions will not be popular, the paper added.
"Putin had to solve the conflict in Pikalevo personally," Vedomosti said, adding that President Dmitry Medvedev "has threatened that governors who make possible similar conflicts on their territories will have problems."
The Ministry of Economic Development and Trade is writing a program of developing monotowns, the paper said. "It seems that several towns will have to be shut down and people moved to other places," the daily said. Officials rarely speak about it, and "in the conditions of an information vacuum, Elvira Nabiullina's words… become one of the top Russian news stories," the paper noted.
The economic need for restructuring ineffective town-forming enterprises "has been understood by officials," Vedomosti said. "But they are very afraid of not only possible social consequences, but also of the scale of necessary systemic work," the paper said. At the same time, "it is good that such work has begun," the daily added.
Nabiullina said that if the town-forming enterprise is to be closed, conditions for resettlement and mobility of human resources should be created. But she stressed that now "no such projects exist."
Former Economic Minister Andrey Nechaev thinks that there is no need to resettle people from monotowns. Russia does not have experience in moving people, Nechaev told Ekho Moskvy radio. "The main thing is that places have not been created where the people should be moved."
"If this policy [of resettlement] is really implemented, there will be few cases," Nechaev said. Creating new jobs in small business should be stimulated by the state, with tax remissions and loans, he said.
Aleksandr Privalov, scientific editor of Expert magazine, in his turn, told the radio that the fate of monotowns depends more on social activity of those living there rather than on economic factors.
The problem of resettlement should be solved by the state rather than by regional authorities, believes Natalya Sysoeva, head of the laboratory at the Institute of Geography of the Siberian branch of the Russian Academy of Sciences. "The West went through the agony of monotowns in the 1980s," Sysoeva told Rossiyskaya Gazeta daily. "We still have to face it."
However, Regional Development Minister Viktor Basargin has recently described talks about the resettlement of people living in monotowns as "a terrifying story" and "an extreme measure." Other means should be found, he said, including alternative production programs for enterprises.
Analysts also stress that Russians have no tradition of mobility and will not be interested in leaving their native towns. State Duma deputy Oleg Shein, in his turn, believes that such resettlement is impossible in Russia.
The main problem preventing people from moving is lack of housing, Shein told Ekho Moskvy. Only in Moscow or St. Petersburg could housing be found for builders and other professionals, Shein said.
Enterprises should not be shut down with people having to "go where no-one knows, and earn no-one knows how much," Shein said. On the other hand, the state budget does not have the money for resettlement, he added. The deputy suggested that "production chains" should be reestablished to give enterprises orders and save jobs in monotowns.
Sergey Borisov, RT
You can share this story on social media: