ROAR: "Georgia's opposition seeking Russia's support"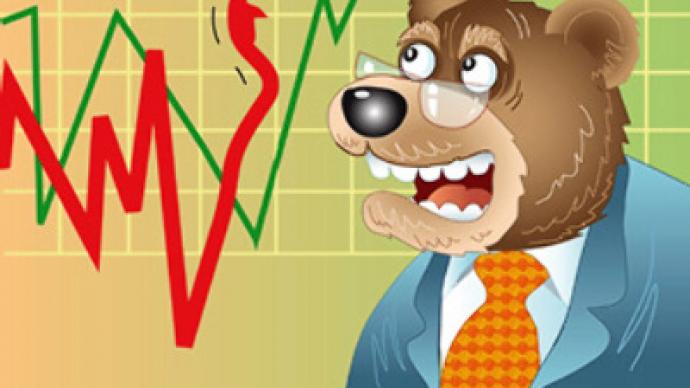 Nino Burjanadze, the leader of the Democratic Movement for United Georgia, is n Moscow for discussions with high-ranking officials.
She is the second Georgian oppositional politician to meet with top Russian officials, including Boris Gryzlov, the State Duma Speaker and head of United Russia's supreme council. But some Russian analysts are playing down the visit as a normal political trip.
"There is no sensation here, because we are continuing to cooperate with different opposition parties in Georgia using all channels, including a party channel," said Konstantin Kosachev, responsible for United Russia's international contacts, who then mentioned Georgian President Mikhail Saakashvili's persona non gratis status.
"The only man with whom there will be no contacts at all is the current Georgian president," said Kosachev, who also heads the State Duma's Committee on International Affairs.
Officially, Burjanadze is visiting Moscow "for political consultations" with top officials and diplomats, after which she is expected to continue her international tour in Europe and the US.
Burjanadze, who is the former speaker of the Georgian parliament, has decided to follow the example of ex-prime minister and head of the For Fair Georgia party Zurab Nogaideli"and become a pioneer in improving ties with Moscow," Izvestia daily said, which added that she does not fear a "tough reaction from President Mikhail Saakashvili" concerning her trip to Russia.
Georgia's popular oppositional leader's position has always generated interest, taking into account her authority, political weight and serious financial resources, the daily wrote, which went on to quote Burjanadze as saying: "The statements that we should not speak with Russia are populist and irresponsible. I will talk to anyone, including the Russian leadership, representatives of the Russian opposition and experts just as I speak with European and American politicians and experts."
She has become the second Georgian politician "to take the risk" of visiting Moscow after the August 2008 events and severing intergovernmental ties, Nezavisimaya Gazeta daily said. Meanwhile, Nogaideli already tops the list of "the nation's traitors, compiled by the authorities," it noted.
However, some elements of the Georgian opposition also do not welcome Nogaideli's visits to Russia either, the daily said. This scenario repeats itself with the former speaker of the Georgian parliament who may provoke the same attitudes, it added. However, Burjanadze noted that "someone should solve Georgian problems."
According to Burjanadze, the main "problem" is that Tbilisi has found itself in "international isolation," the daily said. Russia "declared to refuse talking with the present [Georgian] government, and "strategic partners" did the same "without declaration," the ex-speaker noted.
"Her visit is unexpected, but it is not a sensation," Nezavisimaya Gazeta said. "Recently, Burjanadze has discussed the need of political contacts with Moscow, at least for solving Georgia's territorial problems." Nogaideli explains his trips to Russia by the same reason.
"But the problem is that Russian leaders directly declared that the Georgian side should not hope for Moscow's withdrawal of its recognition of Abkhazia's and South Ossetia's independence," the paper said. Georgian politicians "should not even include this issue in the agenda of possible talks," it added.
Moscow's tough stance allows the Georgian authorities to say that Nogaideli and Burjanaze are cheating voters while speaking about "territorial integrity" on the eve of regional elections, the daily said.
Burjanadze, in turn, is accusing the authorities of not using opportunities for normalizing ties with Moscow, Rosbalt news agency said, adding that she is considered one of candidates for the 2013 presidential elections.
Burjanadze "has a good chance of taking the president's chair in three years," says Sergey Mikheev of the Center for Political Technologies. "However, a lot of things may change by that time. For example, Saakashvili may rewrite Georgia's constitution."
"Georgia's opposition is seeking Russia's support," Mikheev continued. The visit of an opposition leader to Russia proves that the authorities in Tbilisi "have finally monopolized the support of the West," he told the BaltInfo news agency.
It is useless for Georgian opposition to seek support "in Turkey, Ukraine or elsewhere except Russia," Mikheev said. The object of Burjanadze's mission is "rather doubtful," the analyst believes. "Russia will not change its decision to recognize Abkhazia and South Ossetia," he said, adding that it is unclear what the ex-speaker will be discussing in Moscow.
Some analysts say that she may try to conclude an agreement on cooperation with United Russia as Nogaideli and his party did earlier this month. However, Kosachev stressed that although such an agreement with Burjanadze's organization is theoretically possible, it can only happen sometime in the future.
Meanwhile, other opposition leaders, including those from Conservative Party, have stated their intention to visit Moscow, Izvestia said. At the same time, the Georgian authorities have done everything to prevent Russian leaders from having contacts with them, another daily, Vremya Novostey, noted, citing political scientists in Tbilisi.
Observers are speculating if cooperation between the two countries, using "party channels'" and contacts between non-commercial organizations, may serve to improve ties. Nogaideli is taking risks because he is being accused of collaboration with Moscow, said Konstantin Zatulin, director of the Countries of the Commonwealth of the Independent States.
The analyst does not consider Nogaideli "brave" and his party "the best partners for Russia," but they are good for "an experiment of United Russia," Rosbalt news agency quoted Zatulin as saying.
Nogaideli does not have many supporters among the population nor in the opposition, the agency stressed. It would be difficult for him to mobilize and unite electorate and opposition forces and become the leader of the nation,' Rosbalt noted.
Burjanadze's talks in Moscow will show if her efforts will become more successful.
Sergey Borisov, RT
You can share this story on social media: