ROAR: Estemirova's colleagues wait for concrete results of investigation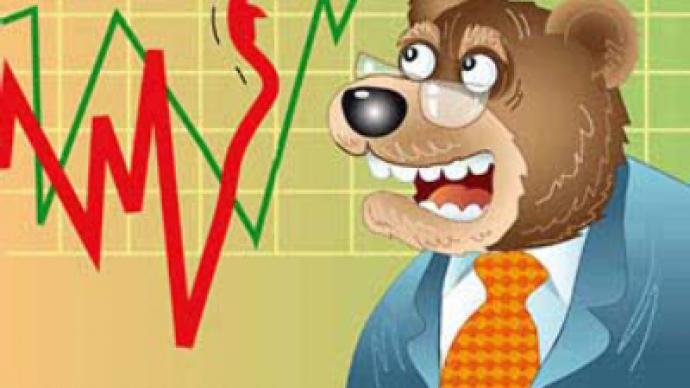 Human rights activists are cautious about the information that real progress has been achieved in the investigation into the murder of Natalia Estemirova.
Russian law enforcement agencies know the killers of the prominent human right activist, the media have reported. The representative of the human rights organization "Memorial" was kidnapped in Chechnya and killed in July, 2009.
Estemirova had been involved in uncovering alleged human rights abuses in the republic.
Sources in law enforcement agencies of the Southern Federal District were quoted as saying that the suspect is being tracked down, but there has not been an official confirmation so far. Meanwhile, many human rights activists say the information that the crime has been solved is premature.
Representatives of the investigation "denied the information that the name of the killer had been identified," Oleg Orlov, head of the Memorial human rights center, told the media.
Orlov also expressed concern in an interview with Ekho Moskvy radio that political reasons may hamper the investigation. "We want this case to be solved, and want to hope that the investigation is on the right track," he was quoted by Interfax as saying.
At the same time, some human rights activists said the information of anonymous sources may be serious, Gazeta daily reports. However many of them say that the killer "may have been already eliminated and a new deadlock awaits investigators, it added.
It is good if the investigation has "hints," said Aleksandr Cherkasov, a member of Memorial's board. "It would be even better if the killer was found alive, but I doubt this," Cherkasov told Gazeta. He also doubted that even if caught, the suspect may tell the truth and "lead to the real mastermind of the murder."
"We have no information concerning this case, and the investigation is unlikely to tell us anything," said Doku Itslaev, head of Memorial's branch in the Urus-Martan District of Chechnya.
"What's more, Estemirova's relatives do not have a good lawyer now," Itslaev told Gazeta. "A local lawyer refused to represent their interests," he said, adding that he does not know if a lawyer has been found for them in the Russia's capital.
A Moscow lawyer for Estemirova's family "has not started to work on this case and does not even possess the details of the investigation," Cherkasov told the daily.
Chechen President Ramzan Kadyrov earlier told RT that "progress had been made" in the investigation of Estemirova's murder. "We are doing everything possible to solve this crime as soon as possible," he said.
"These kinds of crimes are difficult to investigate," Kadyrov told Interfax news agency. "We always await quick results from an investigation, but this does not happen, and sometimes it takes years to solve crimes," he added.

Members of Memorial have linked Kadyrov to Estemirova's death, and the president sued some of them for libel. However, the Chechen president has decided to withdraw the suits in early February.
Kadyrov said he was ready to cooperate with human rights organizations working in Chechnya. "We welcome organizations that are guided by principles of justice and humanity on to Chechen soil," he told Rossiyskaya Gazeta daily. At the same, his numerous proposals to these organizations to cooperate "were not met with enthusiasm," he added.
"I met with human right activists many times," Kadyrov noted. "When we discussed a particular situation concerning the violation of human rights, I suggested creating joint commissions to study the problems and establish if the actions of the sides involved were legal or not," Kadyrov said, complaining of a lack of response.
Russian President Dmitry Medvedev has said Estemirova's murder was linked to her professional activities. "Such a crime must not remain unpunished. It will be investigated in a most thorough way," he said.
Estemirova, who also was a reporter, was among three Russian journalists killed last year. Another was Anastasiya Baburova, a Novaya Gazeta correspondent, who was gunned down together with a lawyer, Stanislav Markelov, in downtown Moscow in January. The investigators believe they were killed by suspected neo-Nazis.
Markelov cooperated with Estemirova on cases regarding human rights violations in Chechnya. The case of Markelov and Baburova has been reclassified as a political murder, a source familiar with the investigation told the media on February 24.
The investigation into this case is approaching completion, the chairman of the Investigations Committee under the Prosecutor General's Office, Aleksandr Bastrykin, told Rossiyskaya Gazeta.
Sergey Borisov, RT
You can share this story on social media: