Russian human rights chief set to gain greater powers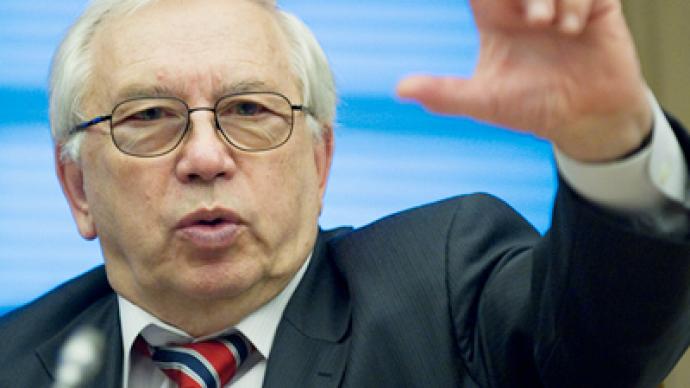 Russia's Justice Ministry has drafted a package of bills which would enable the official human rights commissioner to defend not only the rights of individuals but of the Russian people as a whole.
Under the amendments, the ombudsmen – the position currently held by Vladimir Lukin – would be able to file complaints on behalf of "an undefined group of people" to represent in court their lawful rights, freedoms and interests. Ironically enough, according to the existing law, the right to file such suits presently applies to almost everyone except the human rights commissioner. It includes the federal and local government bodies, organizations and citizens themselves. However, people are not used to defending their rights in court, feeling general distrust towards the court system as a whole. The new law would see citizens who have somehow suffered from the authorities being able to delegate interaction with official bodies to the human rights commissioner. The ombudsman himself will also have the right to turn to court if he gets to know about "mass or severe violations of citizens' rights and freedoms in cases of particular public importance", the draft bill says. In addition, the ombudsman would be allowed to file demands to recognize any legal act issued by a government body of any level as partially or fully contradicting the law. He would not have to legally substantiate the complaint. His statement that he has registered a case of mass violation of human rights would be enough to launch a civil case. The ombudsman would continue work on cases of individual human rights violations and in this domain he would see his powers extended too. For example, he would be able to intervene in a case in court in the first instance giving his opinion on the matter which should be taken as weighty evidence by the judge.
You can share this story on social media: