Moscow gives Syria last chance for reforms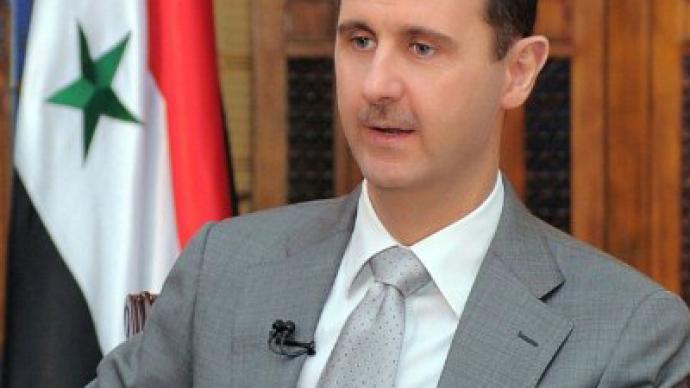 The latest UN General Assembly resolution on Syria is a clear signal to President Bashar Assad to curb violence and launch reforms, the head of Russia's Upper House Committee for International Affairs says.
­"Russia abstained on the latest resolution. It is an explicit message to the Syrian president: reforms, end of violence, free elections," Mikhail Margelov stressed. "This is what the Syrian leader should do immediately, today, although he should have done it yesterday, even the day before yesterday."

"Our veto on the Security Council resolution was the last tool allowing President Bashar Assad to save the status quo on the international arena," the senator added. "With that veto, we have exhausted all possible means."

The Russian senator stressed that Moscow is against other countries interfering in Syria's domestic affairs: it is convinced that "the Syrian people are able to settle their problems peacefully, through a political dialogue."
At the same time, Margelov noted that Moscow "is closely following developments there and is analyzing the positions of all political forces". 
"Given the grave situation in Syria, calls of some opposition members not to hold any talks with the government are irresponsible," Margelov concluded. "The political crisis cannot be resolved if the sides refuse to listen to each other." 
On Tuesday, the United Nations General Assembly passed a resolution condemning human rights abuses by the Syrian regime, including the killing, arbitrary imprisonment and torture of civilians. The document received 122 votes in favor, 13 against, and 41 abstentions. The non-binding resolution calls on Syria to withdraw government tanks from the streets, release political prisoners, stop attacks on civilians and allow observers into the country.
It comes just weeks after China and Russia vetoed a similar motion in the UN Security Council, which would have been a binding measure.
Commenting on Moscow's stance, Russia's deputy envoy to the UN, Sergey Karev said that "a human rights issue should in no circumstances be used as a pretext for interfering in a country's internal affairs". 
"We believe that it is the state that should take responsibility for the protection and promotion of human rights," Karev noted, "while the international community should provide technical help in the field."