Regions become outposts of new anti-terror system
Published time: 21 Jun, 2012 14:33
Edited time: 21 Jun, 2012 18:33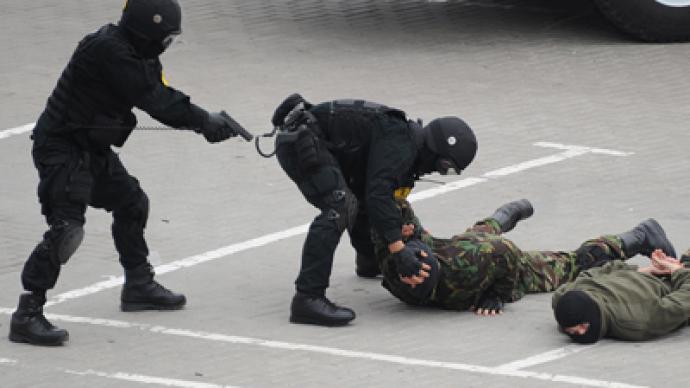 Implementing the three colour scale of terrorist threat will put more responsibility on governors and local heads, says the National Antiterrorist Committee (NAC).
­The first two levels, blue (increased) and yellow (high) will be introduced and lifted by governors as heads of local anti-terror committees, NAC chief Andrey Przezdomskyi said on Thursday. 
"They will now have far more responsibility as their key task is preventing a terror threat," he explained, adding that all means should be used for this. 
He also said that governors will have to coordinate their actions with local departments of the Federal Security Service.
The critical red level is set by the National Antiterrorist Committee and head of the Federal Security Service. 
The new rules were signed into law by then President Dmitry Medvedev, and do not imply any additional limitations apart from those already stipulated in Russian legislation, Przezdomskyi, noted. Each level of terror threat means expansion of authorities of law-enforcing bodies. For example, under the blue level, they are empowered to undertake technical check in public places. The yellow level also implies more checks of passengers at airports and railway stations, as well as in areas close to suspected terrorists' targets. The red level leads to strengthening of passport control on the border. 
He also pointed out that even the first level of terror threat can only be introduced after a thorough check and only in the situation when security services and law enforcers have exhausted their means.