International terrorism major threat for Russia – security chief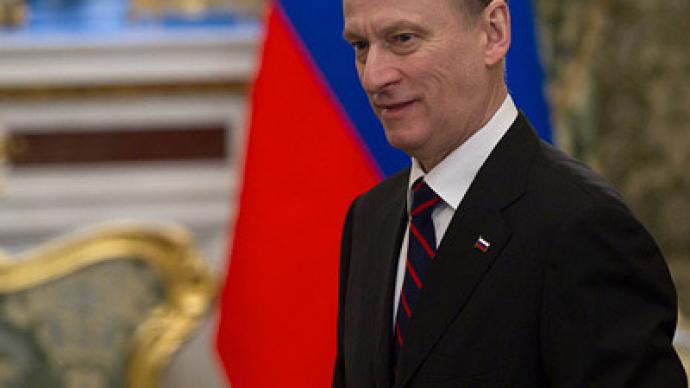 The head of Russia's Security Council Nikolai Patrushev named international terrorism, drug trafficking and illegal migration as the most pressing issues that Russia and other nations are currently facing.
Chiefs of security services from 52 countries held a meeting in central Russia's Ekaterinburg to discuss the modern challenges and the latest methods to counter them. The participants of the meeting have noted that strengthening common security on the global regional and national levels calls for new methods of cooperation such as dialogue, good faith cooperation and political responsibility on all levels. Within the framework of the forum, Russia's representatives held about 35 bilateral meetings with their foreign colleagues.Addressing the assembly of security chiefs, Patrushev, former director of the country's Federal Security Service (FSB), said that the nature of threats around the world has changed in recent years. Previously, the threat of war was a major priority, but now most nations have to deal with terrorism, extremism, drug trafficking and illegal migration. "These threats do not recognize any borders and no country can assure its safety without co-operation with the international community," the Russian official said.Patrushev also said that the participants of the meeting have agreed to develop a new concept for information security convention. This document will be drafted within a year and adopted on the next meeting of top security officials. However, when reporters asked the Russian official to elaborate on the major points of the convention, he said that it was far from being complete and it was hard to predict which countries would support what points.The members of the forum also agreed to hold the third meeting in future, but the time and place for it is yet to be set. Of other urgent issues, Patrushev noted the problem of religious strife in various countries and the growing shortage of food and drinking water.The previous meeting was held in the South Russian resort city of Sochi last year and was attended by representatives of 40 countries. With 52 countries participating in the meeting this year, the Russian security chief noted the growing interest of the international community in the Russian initiative.
You can share this story on social media: