Russia, Red Cross call for immediate humanitarian ceasefire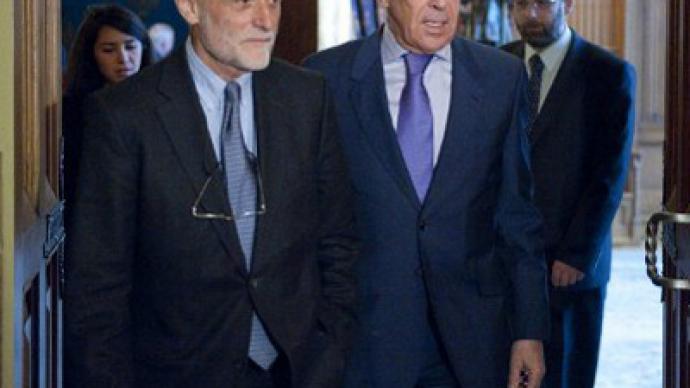 Russia and the Red Cross have called for daily humanitarian ceasefires in Syria. The announcement comes after Russia`s Foreign Minister Sergey Lavrov met with Jakob Kellenberger, the head of the International Committee of the Red Cross.
On Monday, Kellenberger flew to Moscow to discuss the deteriorating humanitarian situation in Syria.The parties agreed that at the present moment, humanitarian aid for Syrians in need is an absolute priority."The two parties call for the Syrian government and all armed groups opposing it to immediately agree on a daily humanitarian ceasefire to allow the ICRC and the Red Crescent access to the wounded and to civilians who need to be evacuated," a Moscow foreign ministry statement said."Our assessment, unfortunately, is that the humanitarian situation is most likely to deteriorate," Kellenberger told Lavrov, adding that urgent measures must be taken.
You can share this story on social media: