Syria: Red Cross distributes aid, Baba Amr not reached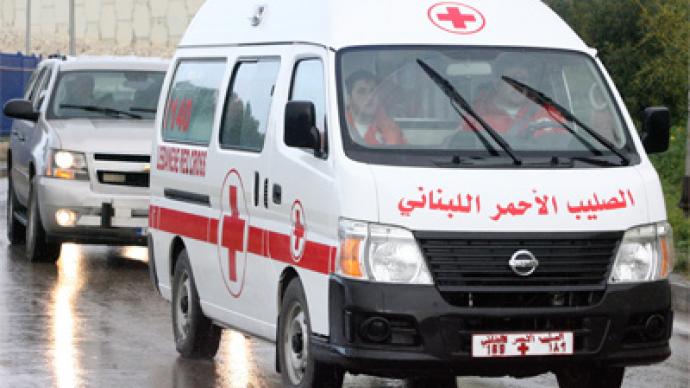 Red Cross teams have begun handing out humanitarian aid near Syria's war-ravaged city of Homs. The relief mission remains blocked from bringing supplies into the city's devastated Baba Amr district.
International Commission of the Red Cross aid workers began delivering supplies to areas near Baba Amr, to areas people had fled to, the ICRC said. ICRC said its workers had started to hand out humanitarian aid meant for Baba Amr, in the city of Adel, three kilometers away from Homs. Homs and other cities will also get food, water, medical supplies and milk for children. Meanwhile, the Red Cross continues negotiations with Syria's government to get access to Baba Amr, which violent fights between Assad's loyal forces and opposition have left in chaos. Local infrastructure has been badly damaged, according eyewitness reports. There is no water, food or electricity. Shops and schools remain closed.On Saturday the ICRC president slammed the delay as "unacceptable," expressing his hope that the convoy would enter the area "in the very near future."On Thursday a Red Cross relief mission got the green light to enter the neighborhood, but was denied access on Friday when seven trucks loaded with humanitarian aid arrived to Homs from Damascus.
You can share this story on social media: