Putin wants innovative education standards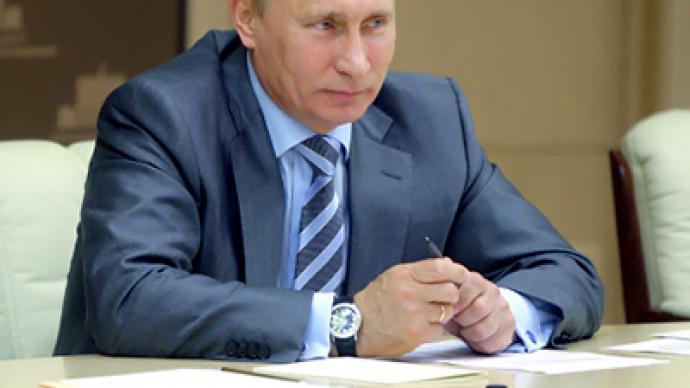 Prime Minister Vladimir Putin believes that new educational standards should be worked out to close the gap between university and "the real world" that currently exists in Russia.
In many spheres, higher education provides an important intellectual foundation. However, most students are deprived of practical experience, another major part of a specialists' training, Vladimir Putin said during a video conference with participants from the Agency for Strategic Initiatives conference in the city of Yekaterinburg in the Urals. "We should act so that there are reference points for professionals training on all levels, so that young specialists feel confident and in place," the prime minister said.The Agency for Strategic Initiatives is headed by Vladimir Putin, and was set up at the end of May on his initiative. Its primary task will be to support the younger generation and the growth of medium-sized business, especially in innovative industries."I am very pleased that our project has had such a good start," Putin said, adding that the agency has already received more than 1,000 proposals from various fields, including the support of business and social initiatives. The names of the top managers of the organization, the general director, the heads of the three main departments, will be announced on July 27. While launching the agency in May, Vladimir Putin suggested its main positions be filled through a competition, which is now in its final stage. In two weeks, the prime minister will meet an initiative group of the ASI to discuss in greater detail a number of current issues."I hope the agency will bring success to both the specific persons involved in our common work and the country as a whole," he noted.