America suffers from 'illusion of invulnerability' - Putin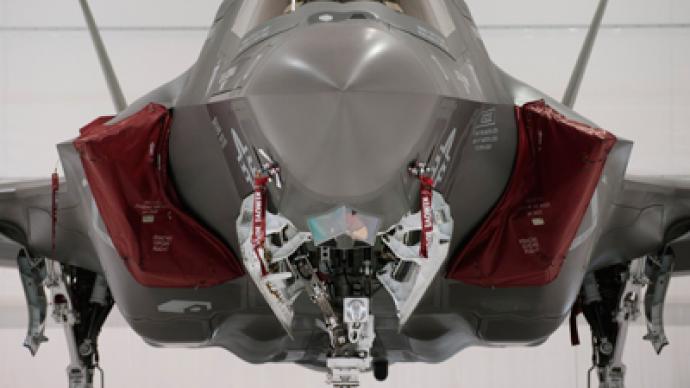 With the US showing no sign of halting the construction of a missile defense shield in Eastern Europe, Vladimir Putin says Washington's single-minded quest for invulnerability is threatening prospects for lasting peace.
Admitting that the Russia-US "reset" is "more than just a slogan," the prime minister – who is running for president in elections on March 4 – said the program had failed to resolve the more serious problems hindering the bilateral relationship. It is disputable if the (reset) yielded results, Putin told editors of foreign media outlets on Thursday. "In missile defense plans, it gave nothing."Putin said the main problem is that the United States wants "to acquire complete invulnerability" through missile defense. He also mentioned Washington's refusal to provide written guarantees that the system will never be aimed at Russian territory."When one party gets an illusion of invulnerability to retaliation…a large number of conflicts immediately emerge, as well as aggressiveness," Putin warned. "It is not because America is an aggressive country, but this is just a fact of life, and you can do nothing about it.""We believe (such a situation) is extremely dangerous," the Russian premier added, while mentioning that "strategic balance helped prevent major global conflicts."This is not the first time Putin has expressed concern over America's foreign policy trajectory. In February 2007, at the Munich Conference on Security Policy, Putin warned of the dangers of a world in which there is "one master, one sovereign" that is leading the world into an "abyss of permanent conflicts."
Reset or Regret?
In March 2009, US Secretary of State Hillary Clinton and her Russian counterpart Sergey Lavrov pressed a "reset" button to symbolize the renewal of relations between the former Cold War adversaries. Some say it was a sign of things to come that the label on the button was wrongly translated into Russian by US officials as "overload" instead of "reset." Clinton and Lavrov, however, decided to take the plunge anyway. Early on, it looked as if the little button worked. In early 2009, with Barack Obama newly installed in the White House, and his relations with President Dmitry Medvedev looking positive, there seemed good reason to celebrate a new page in Russia-US relations. Riding a wave of bilateral bonhomie, in April 2010 Obama and Medvedev put their signatures to New START, an agreement that promised to cut the number of long-range nuclear weapons held by each side to about 1,500. Clearly, it seemed that the "reset" was for real and nothing could derail Russia-US relations. The only sticking point remained the question of America's desire to build a missile defense shield in Europe. During the Russia-NATO summit in Lisbon in 2010, Moscow heard verbal assurances concerning the prospect for cooperation on the shield. Over time, however, those hopes largely faded with Washington's apparent reluctance to bring Moscow on board. After placing so much hope in the reset, President Medvedev was forced to warn US and NATO officials that without an agreement on missile defense, the world could experience another arms race. It will be interesting to see how the situation between Russia and the US develops should Vladimir Putin emerge victorious in presidential elections on March 4th. During his meeting with foreign media bosses, Putin lauded Obama for his "philosophy of approaches to the development of international relations." "I am convinced Obama is a sincere man," he said, recalling a meeting a couple of years ago between the two. "Many things he said fully coincided with my perception of the situation in the world."Putin added that he believed Obama's "reset" proposal was absolutely sincere.If Barack Obama wins back the White House in November, both he and Putin will have some time to prove that there was no reason to regret the reset.Robert Bridge, RT
You can share this story on social media: