"Clock is ticking" on missile defense decision, Moscow warns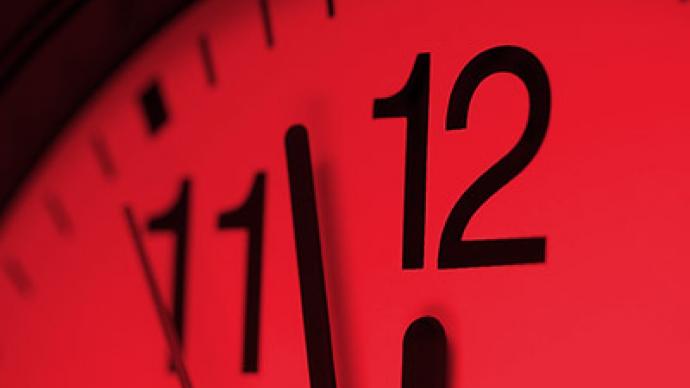 With Moscow increasingly exasperated with NATO over the question as to what sort of cooperation, if any, it will have with Russia on missile defense, NATO envoy Dmitry Rogozin fired a warning shot.
Saying that Russia will continue to go through the appropriate diplomatic, political and military channels to convey its concerns over the planned deployment of a missile defense in Eastern Europe, Russia's NATO Ambassador Dmitry Rogozin said there is a limit.If the "point of no-return" is passed without an agreement, Russian scientists will be forced to give an adequate military-technical response to this challenge, he said."Everything has its limit, its red line and its point of no-return in these talks," Rogozin said."But when these plans start finding their realization in metal, when all legally binding agreements are signed within NATO…and Russia's objective concerns remain disregarded, the diplomats will deem their mission finished and their work will be taken over by scientists, who will have to create capabilities for Russia that will allow it to neglect all attempts to nullify its strategic balance,"Rogozin said in an interview with Interfax on Tuesday ahead of NATO defense ministers' meeting in Brussels on October 5-6.The NATO envoy emphasized that time is running out to find a united solution to the question of a European missile defense system."This disregard must find a military-technical response, which has been mentioned by the Russian political and military leadership on many occasions. We are warning our partners that the clock is ticking. Very little time remains," Rogozin warned.Meanwhile, the "ticking clock" that is running between Russia and its western partners over the question of missile defense applies to the political situation as well.The decision on Russia's participation in a summit of the Russia-NATO Council in Chicago next year will be made by the new Russian president, Rogozin said during an online video conference from Brussels on Monday."A decision on Russia's participation in a possible Russia-NATO summit in Chicago will be made by the new president of Russia, (whose identity) will be known in March and will be put under oath on May 7. It therefore remains uncertain as to whether a Russia-NATO summit will take place before May 7," Rogozin added.If public sentiment in Russia remains unchanged, it remains a practical certainty that Prime Minister Vladimir Putin will be elected as President in next year's elections. How this change in the political landscape will affect the talks remains to be seen, but President Dmitry Medvedev has already told the US and NATO that without an agreement on missile defense, there "will be an arms race by 2020."Meanwhile, Rogozin expressed his concern with particular "forces in NATO" that seem to desire a more international role for the western military bloc."There are forces in NATO that are trying to give this alliance the powers of the UN," Rogozin said. "There are influential forces in NATO that want to usurp the prerogative of the UN associated with decisions on war and peace."NATO and the UN are currently experiencing contradictions "because NATO wants to become equal to New York," he said.
You can share this story on social media: