Putin plane-speaking in Paris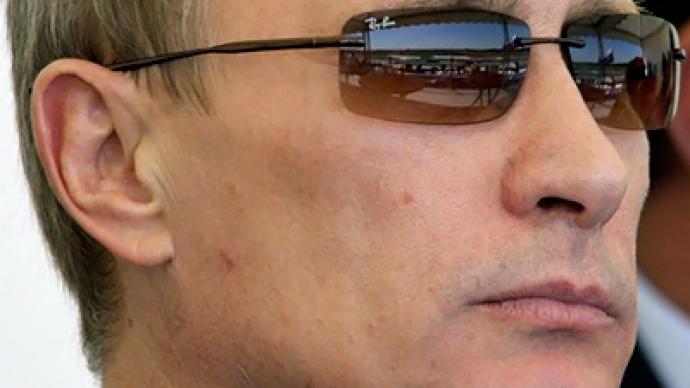 Prime Minister Vladimir Putin, in France on a working visit on June 20-21, will attend the 49th Paris Air Show in Le Bourget on Monday, where the leading Russian aircraft and space firms will be on exhibit.
­
The Paris Air Show is the biggest international venue for showcasing the world's leading aircraft. This year, 59 Russian organizations will display their high-flying wares in Le Bourget.

Gilles Fournier, Director General of the aerospace show  was quoted by Itar-Tass as saying the Russian exposition will be among the ten-largest stands this year.

Prime Minister Vladimir Putin will be an honored guest at the prestigious show, where he will visit the many displays at Le Bourget and meet with his French counterpart, Francois Fillon, as well as with French President Nicholas Sarkozy.

Putin will also attend an unveiling ceremony in honor of Russian troops who fought in France in World War I.

"Together with Fillon, Putin will attend the unveiling ceremony of a monument to the Russian Expedition Corps that fought in France during World War I," the government press service reported.

French-Russian co-operation continues
Despite some disagreements over NATO's handling of the military operation in Libya – where France, Britain and the United States, as well as other alliance countries are providing heavy aerial support for rebel forces who are involved in a desperate bid to overthrow Libyan strongman Muammar Gaddafi – relations between Moscow and Paris remain upbeat.

This may be explained by the ongoing co-operation in civil and military projects, which underscores an atmosphere of trust between the two nations not commonly found among NATO governments.

For example, France recently agreed to supply Russia with the first Mistral helicopter carriers. The first two ships will be delivered 36 months after the contract enters into force, i.e. in 2014, Rosoboronexport General Director Anatoly Isaikin told reporters on Monday.

"The contract sets the delivery deadline. The first ship will be delivered in 2014, that is 36 months after the contract enters into force," he said.

The contract was signed on the sidelines of the St. Petersburg International Economic Forum on June 17.

Banking on Le Bourget

Russia hopes the bilateral co-operation will not stop there. According to sources at Interfax, France, which is currently dealing with a severe drought that is threatening fires, has expressed an interest in replacing its firefighting aviation fleet with Russian amphibious aircraft.

"France is…expressing an interest in the Russian amphibious plane Be-200 and is hoping to use to it to replace its firefighting plane fleet, whose service life ends in 2015-2017," as quoted from materials prepared for Vladimir Putin's working visit.

Russia's amphibious airplane has sparked the interest of other EU states due to the looming threat of climate change and related wildfires that have become more frequent in Europe. Russian pilots have scheduled demonstration flights of the Be-200, which will include the discharge of 12 tons of water in the colors of the Russian national flag.

Furthermore, in an effort to break into the commercial jet market, the Sukhoi Civil Aircraft Company will showcase its medium haul airliner, the Sukhoi SuperJet 100, first put on display in France two years ago.

The United Aircraft Corporation (UAC) will demonstrate the fourth-generation Sukhoi Su-35 fighter jet, MIG-35 and MIG-29K warplanes. The Irkut, Tupolev and Ilyushin companies will also be among the participants.

The delegation of Russian aircraft construction firms is led by UAC President Mikhail Pogosyan.

Representing Russian space agencies, Roscosmos will be represented by ten companies, including the rocket-space corporation Energia, the Khrunichev space center, the Center for Land-Based Space Infrastructure and other firms, according to Interfax-AVN.

Meanwhile, a mock-up of the launch pad for the Soyuz-ST carrier rocket in French Guiana, which promises to be a lucrative project for Russia, will be on display.

"The main development is the program to launch and operate the Russian booster Soyuz-ST at the Courou Cosmodrome in French Guiana," the materials say.

The project Soyuz in the Guiana Space Center is part of the European Space Agency program. Its total value is 344 million euros, of which 121 million euros is provided by Russia. The project is intended for at least 15 years and 50 commercial launches.

The Paris Air Show in Le Bourget , which has been running biannually since 1909, runs from June 20 to 26, and will feature 2,100 international exhibitors, as well as an expected 200,000 visitors.

While Russian aviation companies look forward to concluding lucrative contracts at Le Bourget, they are also revving up their engines for the MAKS-2011 air show, scheduled to be held on the outskirts of Moscow in August 2011.