EU moves towards new sanctions against Syria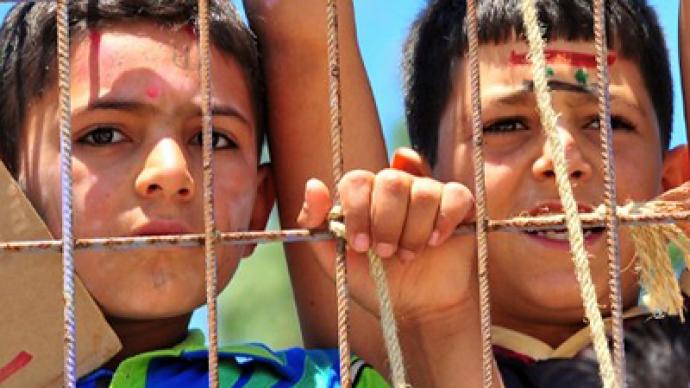 A fresh round of protests has flared up in Syria against President Assad's regime with 16 people reportedly killed in clashes on Friday. Meanwhile, the EU is planning a third round of sanctions following the government's crackdown on protesters.
French Foreign Ministry spokesman Bernard Valero said that "talks are under way" for the new sanctions which will target "economic entities."  He was speaking at a Friday news conference in Paris.There are reports that the new restrictions are likely to focus on banks. An arms embargo, a freeze on assets, and visa travel bans on President Bashar Assad and nine other members of his regime are already in place. Associated Press reports that a senior EU official in Brussels has confirmed that such discussions are underway ahead of an EU foreign ministers' meeting early next week, in which one of the items on the agenda will be how many businesses are to be targeted. The official spoke on condition of anonymity.At the same time France and Germany say they want to apply heavy pressure on Russia and China to support a new UN Security Council resolution on Syria. They have initiated a document condemning Syria for its deadly crackdown on protesters and are demanding an immediate end to the violence. Russia, as well as China, strongly opposes the move.Earlier on Friday reports said German chancellor Angela Merkel had also stressed that a resolution was needed. "I believe there is a realization that force is being used against the people in a way that is not acceptable," Reuters quotes German Chancellor Angela Merkel as saying after talks with Sarkozy. "Therefore both of us will talk to Russia in our own ways to ensure we are successful."
Anti-war activist Brian Becker thinks the West is targeting the Syrian regime to replace it with a proxy that will serve its interests."If the EU adopts the third wave of sanctions – they are incrementally escalating the US and Western European intervention into Syria – I think that we are going down the same road as we went down in Libya where one step leads to another step, climbing the escalation ladder. They have a very selective concern for the lives of protesters and democracy movements," he said"I think what is really happening is that Syria has been targeted by the US and also by France and the UK for regime change, and I think they see this growing protest movement and the possible slippage of the country in the direction of a possible war as an opportunity to overthrow what has been considered to be an independent government in Syria."
Middle East expert and blogger Karl Sharro told RT he thinks that when no military intervention is planned, sanctions are not intended to be effective."Sanctions are part of this new way of intervention that's emerging from the West, which is more about signals and hijacking the moral authority, like the high moral ground. And the worry then is that that would escalate over time and then prepare the ground for more direct action."But he still believes this doesn't justify military intervention."I vehemently oppose any type of outside intervention," Sharro continues. "In order to understand this point so as not to be seen as an endorsement of any regime that's coming under attack – what we are seeing here are movements for self-determination and it's something we haven't seen in Arab countries for a very long time. And for these movements to be hijacked by the external authorities under whatever humanitarian excuses are being used, that would be a very damaging thing. It would lead to political splits, as we have seen in Libya and would lead to corrosion in the legitimacy in uprisings themselves. And ultimately it's a misconceived notion as we can see from Libya."
You can share this story on social media: