Thirst for change dangerous if leads to destruction – Putin
Published time: 21 Jun, 2012 12:57
Edited time: 21 Jun, 2012 17:14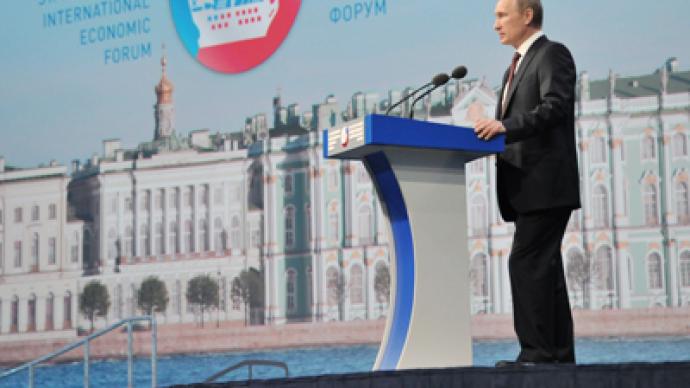 Every politician must express one's stance only within the framework of law, President Vladimir Putin has stressed.
The task of any transformation is to give a new quality to the life of people, he told the St Petersburg International Economic Forum on Thursday.
"The desire for changes is naturally a force for progress, but it becomes counterproductive if it leads to the destruction of civil peace and the state as a whole," the President pointed out.
He underlined that authorities should be open to dialogue with society, since only that can provide grounds for mutual trust and stable development.
"I'm convinced that a democratic political system should guarantee not only the legitimacy of the power, but also the confidence in its fair character," Putin said. Observing the interests of the majority, the state, at the same time, should provide rights of the minority.
"It's necessary to understand what can and needs to be changed and what institutions are fundamental, state-forming and are not subject to any revision," Putin observed.