Putin calls for tougher migration laws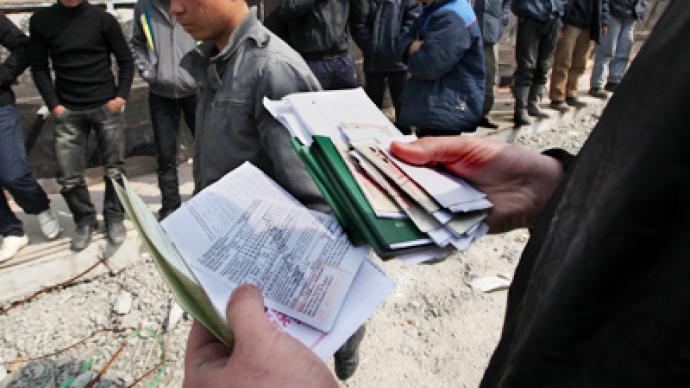 President Vladimir Putin has approved the toughening of Russia's migration policies by signing a new concept in the field.
"We now have all the legislative opportunities to implement tougher migration rules, and we must do so," the president said during a meeting with the head of the Federal Migration Service, Konstantin Romodanovsky.
Among others measures, the new document proposes increasing the duration of the entry ban for people who have repeatedly violated Russian law or have been deported under a court ruling.
Another suggestion is to toughen punishment for organizing illegal immigration.
Putin added that all amendments in migration legislation should be subject to public discussion, including national Diasporas.
"We have to listen to and to hear all people and all viewpoints in order to take the final, balanced decision as here we are talking about social well-being of significant categories," the president pointed out.
He instructed the official to prepare necessary legislative initiatives as soon as possible.
It is noted in the document that the new Migration concept aims at stabilizing Russia's permanent population and providing for the country's national security.
You can share this story on social media: