Prime Minister's press attache: Medvedev, Putin can decide only one thing - who will run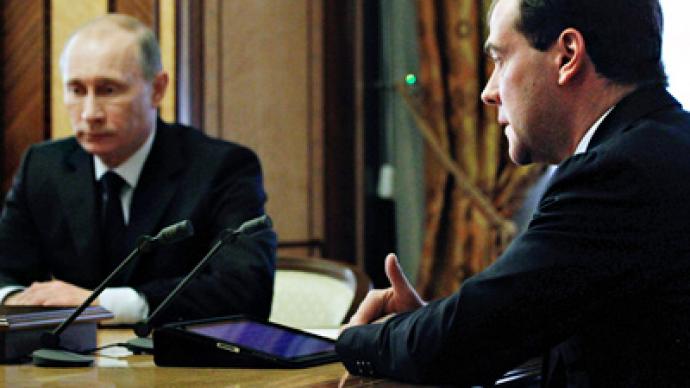 Dmitry Medvedev and Vladimir Putin have never said they would decide who would be next president, but agreed to decide which of them would run for president in 2012, the Russian Prime Minister's spokesman Dmitry Peskov told RT.
Peskov was referring to criticism by Mikhail Gorbachev, the USSR's first and last president. The former Soviet leader said he did not like President Medvedev and Prime Minister Putin's approach to the forthcoming Russian presidential elections.
"I think it is far from being modest when [Putin] says that they will sit down with [Medvedev] and choose who will run for president. This is for the voters to decide, not Putin," Gorbachev said.
Dmitry Peskov stressed that neither the President nor the Prime Minister have ever said "that they would sit together and decide who is going to be the next president of this country". What they said was that "they would consult each other and decide who would run for the presidency".
Medvedev and Putin "simply cannot decide" who will become the next Russian leader as the "final decision will be taken by the whole country in a nationwide election". And that is the reason why Putin did not respond to the criticism, Peskov said adding that it was his personal opinion on the matter.
"The Prime Minister has always been very open towards criticism, this is why he is not responding to it," Putin's Press Secretary added. "He is extremely flexible and is open-minded towards such criticism."