Moscow-Beijing partnership aids world stability – Putin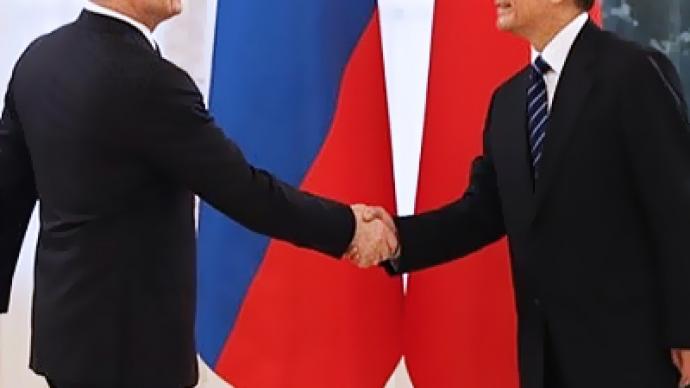 Strategic partnership between Russia and China is a major factor for strengthening stability in the world and especially the Asia-Pacific region, Premier Vladimir Putin said at talks with his Chinese counterpart Wen Jiabao.
The prime ministers of the two neighboring countries held a meeting in Russia's Northern capital St Petersburg on Tuesday. Describing the current state of bilateral relations between Russia and China, Putin pointed out that they "do not depend on external conjuncture and develop dynamically in all areas, including politics, economy, science, education and culture".The Russian head of the government also expressed confidence that "today's talks and joint work will give another powerful impetus to the development of interstate relations," cited Itar-Tass. The Chinese premier arrived in St Petersburg on the eve of the ceremony closing the Year of China in Russia and the Year of Russia in China. Wen Jiabao noted that over the past year, significant progress has been reached in relations between the two countries. Thanks to regularly held summits, he noted, Moscow and Beijing can coordinate their policies. "China and Russia support each other in different issues, including those that concern sovereignty, and thus they ensure security in the region and in the world," he added. The Chinese premier also urged the necessity to increase efforts in strengthening stability in the border regions. The meeting between Putin and Jiabao was rather fruitful and resulted in the signing of a number of agreements ranging from trade and customs regulations to transport and banking. Speaking at a joint media conference with Jiabao after the meeting, Putin noted that talks between Gazprom and China National Petroleum Corporation over deliveries of Russian natural gas to China "are going well".On Wednesday, the Chinese Prime Minister is expected to meet with President Dmitry Medvedev in Moscow.
You can share this story on social media: