US and China likely to compromise – Russian presidential aide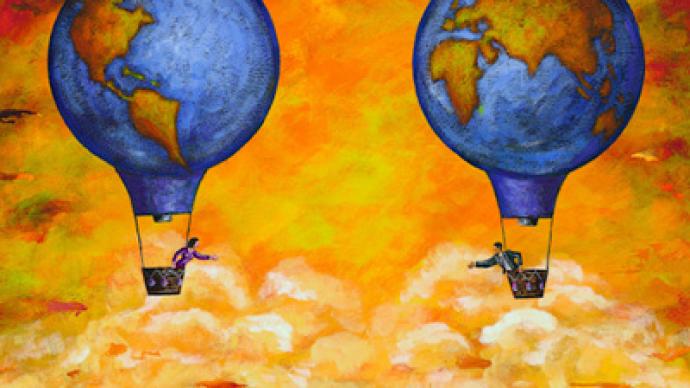 There will be no trade war between the US and China, and more financial coordination is needed to ensure a stable economic recovery, presidential aide Arkady Dvorkovich told RT ahead of the G20 summit in South Korea.
"The US and China are so interconnected. Any actions that may lead to a major trade war could worsen the situation in each country. So, most likely, they will find a compromise," Dvorkovich said.The US Federal Reserve has recently come under criticism for increasing its monetary mass, which critics say may lead to imbalance of currency exchange rates. Dvorkovich says it is a risk, but the trend itself is natural."We will need to agree on a coordinated approach in this field to avoid any major risks for the global system as a whole and for any particular markets. The trend itself is natural, it is not a danger, and we should find a way to deal with this trend," he said. "Keeping with the role of the leader in the global economy is not just a benefit, it is also a big responsibility and to some extent a burden. I think the time has come when the US wants to share this burden with other countries."As for the collapse of the dollar, Dvorkovich believes no one should expect that."Generally we do agree that these actions of the US monetary authorities can actually decrease the role of dollar as a reserve currency," Dvorkovich said. "But the US economy is still the biggest economy in the world, and most of the assets in the world are in the United States or somehow related to the United States. No one should expect that the dollar will collapse and we believe the role of other currencies will increase only over time and slowly – though much faster than before."Speaking about the upcoming summit's agenda, Dvorkovich said that the discussion points at G20 summits have already become tradition, with the leaders looking at macroeconomic imbalances and how to coordinate anti-crisis and overall macroeconomic policies."This time sole leaders will probably focus on the issues related to the international monetary system, currency markets and instabilities that can be created by the recent decisions to expand monetary mission in the US and potential protectionist measures in other countries to make sure that national currency markets are stable," he said.Dvorkovich added that the G20 summits will gradually move to a long-term agenda."It is happening already but it will take time. It is still a developing format," Dvorkovich said. As for Russia, it wants a more coordinated approach from its partners, he said."We don't need surprises from our partners. We want a more intensive policy dialog between central banks and finance ministries. This can lead to a greater stability on the markets. Also we believe that we should pay more attention to issues connected with energy security, which is our traditional area of concern," Dvorkovich said.
You can share this story on social media: