Putin promises to protect Christianity worldwide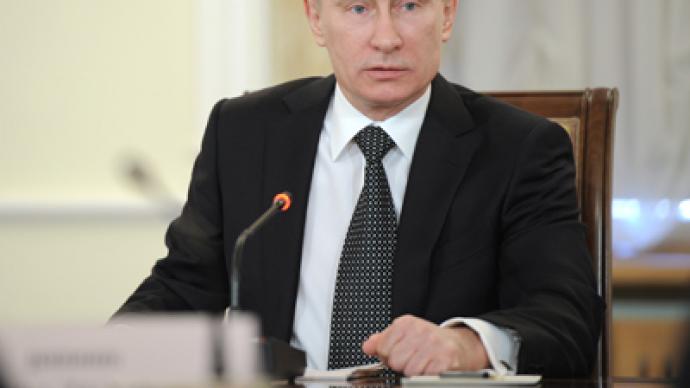 Presidential candidate Vladimir Putin has promised to make the protection of repressed Christians in foreign countries one of his foreign policy priorities if he becomes president again.
When Putin met with the representatives of Russia's traditional confessions in Moscow's main cathedral on Wednesday, the representatives of the Russian Orthodox Church told him that Christians are facing repressions all over the world. The head of External Church Relations, Metropolitan Illarion, said that every five minutes one Christian was dying for his or her faith in some part of the world, specifying that he was talking about such countries as Iraq, Egypt, Pakistan and India. The cleric asked Putin to make the protection of Christians one of the foreign policy directions in future."This is how it will be, have no doubt," Putin answered. The Russian prime minister also stressed that it was important that representatives of all religions worked together to solve this task. Head of the Russian Orthodox Church Patriarch Kirill said at the meeting that Putin was the most likely winner of the presidential race. "We would like to talk to you as with the prime minister, but first of all as with a candidate for the presidential post in our country who, of course, has more chance than anybody else to turn this candidacy into the real post," the patriarch said.
You can share this story on social media: