Bill on protection of believers' feelings put on hold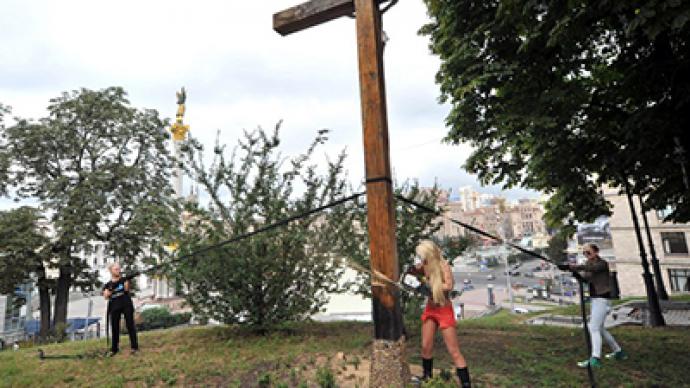 The Russian parliament will consider the resonance bill on the protection of believers' feelings in the spring session in line with President Putin's orders to hold a public debate on the draft law.
Apart from the President, whose orders to the parliament say the public discourse must last till March 2013, the current draft bill has been also criticized by Russia's Supreme Court. The Supreme Court ruling says the current version of the bill covers the same issues as six existing articles of the criminal code and possible contradictions need to be cleared up. The Supreme Court judges said that some terms used in the document (such as "religious service", "religious rites and ceremonies" and also "religions that compose an inseparable part of Russia's historical heritage" ) lack a universal legal definition and this will complicate the practical use of the law.The bill outlawing the insults to religious feelings was submitted for public and expert consideration earlier this year, following a string of scandals, most notably the notorious "punk prayer" by the Pussy Riot band and several desecrations of churches and crosses that happened across the country after the band members received their two-year sentences for hooliganism. The events, along with media reports about lush lives of top clerics and media criticism of the church's attempts to regulate secular issues, allowed the Church leaders to claim that some unnamed forces are waging a campaign against them. In its current form the bill suggests punishing those who insult the religious feelings of Russian citizens with up to three years in prison, fines of up to 300,000 roubles ( $10,000) or by up to 200 hours of community service. Desecration of holy objects carries tougher punishment of up to five years in prison.After the bill was presented to the public, rights activists, including the members of the Russian Public Chamber, said the suggested definitions were vague and many felonies described in the document, were already covered by different articles of the Criminal Code. An official representative of the Russian Orthodox Church replied that the Public Chamber's resolution "did not reflect the community's opinion". The church called upon the members of the chamber not to vote for the current draft of the resolution and to create a special commission in order to thoroughly rework the document.
You can share this story on social media: