Prosecutor General to check officials' income declarations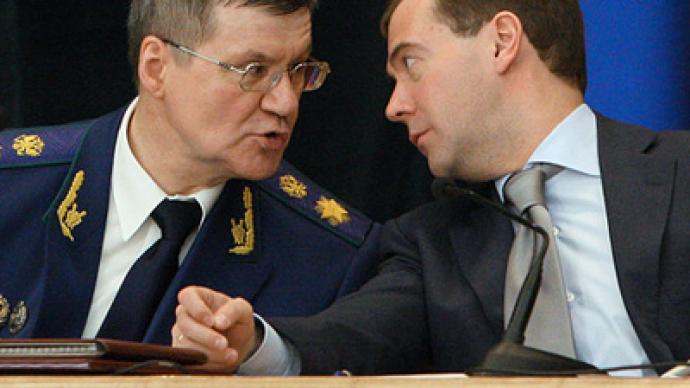 As part of his anti-corruption campaign, President Medvedev has instructed the Prosecutor General Yury Chaika to check the credibility of the information state and military officials provided in their income declarations.
Chaika has been given until April 15 to come up with a report on the inspection findings. The Prosecutor, together with anti-corruption agencies and the Federal Tax Service will make inquiries into whether civil servants provide exhaustive and true income and property declarations.Those who violate the law will face punishment, possibly dismissal. The presidential instructions, published on the Kremlin website, follow the January 13 meeting of the Council for Combating Corruption. Back then, Medvedev said that it should not only be state members involved in fighting one of Russia's worst problems, but also public members. "NGOs and the Public Chamber should use their tools to control the income of state officials more widely," he said, adding that at the same time "this should not turn into a witch hunt and a means of settling political scores."Fighting corruption has been one of the main mottos of Medvedev's presidency. Since May last year publishing information on incomes of top-level state officials – including the president himself – and their families, has become compulsory.
You can share this story on social media: