Prokhorov's new party officially registered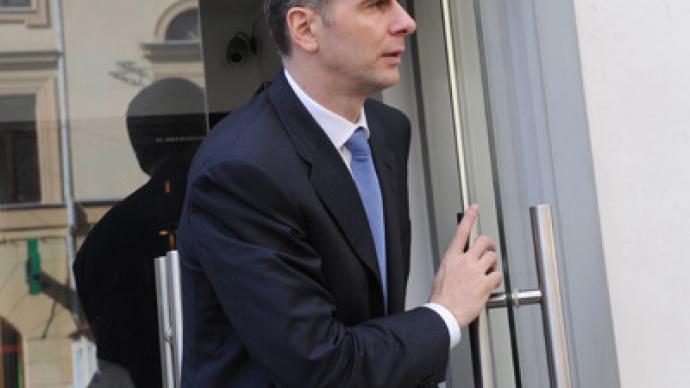 Billionaire Mikhail Prokhorov has received the registration for his "Civil Platform" political party – a curious project with an upper limit of 500 members and the goal to support those who already are the leaders of civil society.
Russian Justice Ministry posted a report on the Civil Platform registration on its web-site. Prokhorov initially announced his plans to found the Civil Platform Party in early June, after new, much simpler rules of political party registration came into force. Then the billionaire told the press that his new organization would be "very peculiar". "There will be only 500 members in this party. These will be the representatives of the regional leaders who emerged in the Right Cause period and during the presidential campaign. These are the people who share the values I was running with when I got the support of 6 million people," Prokhorov said, meaning the latest Russian presidential campaign in March.Prokhorov went on to say that the primary task of the party was to win municipal elections in cities with populations of over 500,000, of which Russia has about 40. "The most active people, the framework of Russia, live exactly there," Prokhorov told reporters.At the same time, the billionaire stressed that his political project was promoting the evolutionary development of society and strongly opposed any revolution. Prokhorov previously attempted to create a political party last year through acquiring the small but established Right Cause Party. However party veterans, headed by the Grandmaster of the Russian Freemason Lodge, Andrey Bogdanov, ousted him at his very first election convention over disagreements on attracting controversial personalities, and his general authoritarian management style. The promise to create the new party was voiced back then, but the plan was postponed until after the presidential elections.Prokhorov ran in the 2012 presidential poll as an independent candidate and came in third with about 8 percent of the votes.
You can share this story on social media: