Billionaire Prokhorov ready to head Right Cause party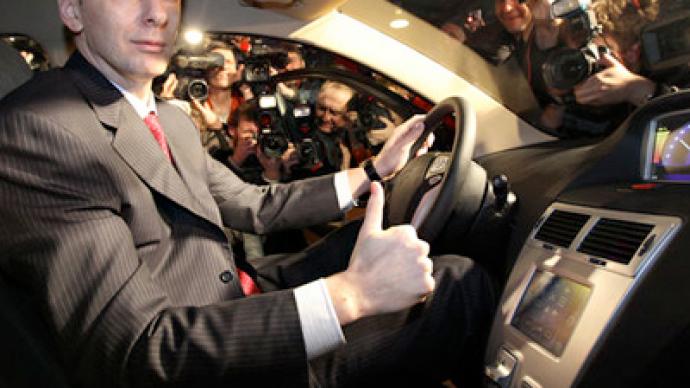 The right-wing party and Russia's third-richest man Mikhail Prokhorov have confirmed that he may lead Right Cause ahead of the parliamentary election.
Prokhorov said on Monday that the media reports on his plans to head the party are correct. The party's co-chairman Leonid Gozman also told the media that Prokhorov, the owner of Onexim Group, was top of the list of candidates for party leader. Gozman described Prokhorov as one of the possible candidates, and said that in his opinion he was a very good one. Over several months, Right Cause leaders have been looking for a well-known and charismatic figure to head the organization. These negotiations "are being completed successfully," Gozman noted. Earlier, the party offered the post to Igor Shuvalov, the First Deputy Prime Minister, but to no avail. At the end of April, Prokhorov also denied reports that he may go into politics. But recently he told the Onexim Group's top managers he was ready to lead the party, Komsomolskaya Pravda daily said. However, Prokhorov has reportedly set a number of conditions, including changing the party's "philosophy and goals." The overhaul may concern even the name of the party so that its slogans could attract "successful people."The billionaire himself told reporters on Monday that he had sent his proposals to the party's leadership. But until the party's congress takes any decisions in this regard, he would not comment on the issue. Gozman said there are issues as to what capacity Prokhorov may lead the party and how quickly the plan could be realized. To change the current institute of co-chairmen, the party has to change its charter at a congress, which should follow regional conferences. This requires a considerable amount of time. "And taking into account that there is no final decision yet, it is premature to make any predictions," Gozman told Interfax.   Still, the voting on the leader of Right Cause may take place at the same congress in the fall, where the election program and the list of candidates will be discussed. But to be elected, the party's leader as an individual has to first become the chairman of the party's supreme council before the congress and actually head its activities. Gozman also did not rule out that the party's name could be changed.    The party was created toward the end of 2008 by merging three other right-wing structures – the Union of Right Forces, Civil Force and the Democratic Party.
You can share this story on social media: