Apology offered after insulting Russian billionaire's sister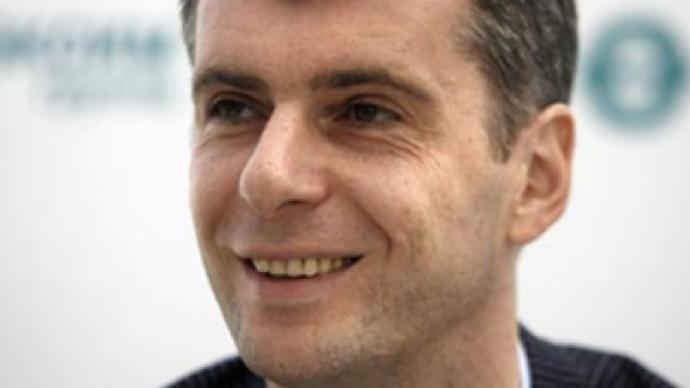 The people who insulted the sister of Russia's richest man, Mikhail Prokhorov, seem to have been frightened by his promise to "give beans" to them – as they officially apologized.
According to Komsomolskaya Pravda newspaper, the trouble was stirred up at the end of May in Norilsk during "The Taimyr Cactus" modern art festival organized by Prokhorov's charity fund, run by his sister Irina.
The event was disrupted when a few young activists unveiled posters with offensive messages directed at both Irina and Mikhail.
Commenting on the situation in his blog, Prokhorov demanded an apology, saying that otherwise he would "give beans" to those responsible for the move since he "had been taught by his parents always to punish those who are rude to women".
The activists were given three weeks to apologize – and now, according to Prokhorov, they've done that.
"Today the chapter was closed on the incident in Norilsk. My sister Irina called me and said that she was offered an apology on behalf of the people who are with the shareholders and the leadership of the Norilsk Nickel company (it is an original form but quite acceptable taking into consideration the fact that one of the persons involved is not acquainted with my sister), and she is satisfied," Prokhorov wrote in his blog.
You can share this story on social media: